Harley-Davidson Unveils Pan America 1250 Special G.I.
Posted by Sachit Bhat On 27-Jun-2022 11:33 PM
The Pan America 1250 Special G.I. features a limited-edition livery honoring riders who have served or are currently serving in the United States Armed Forces.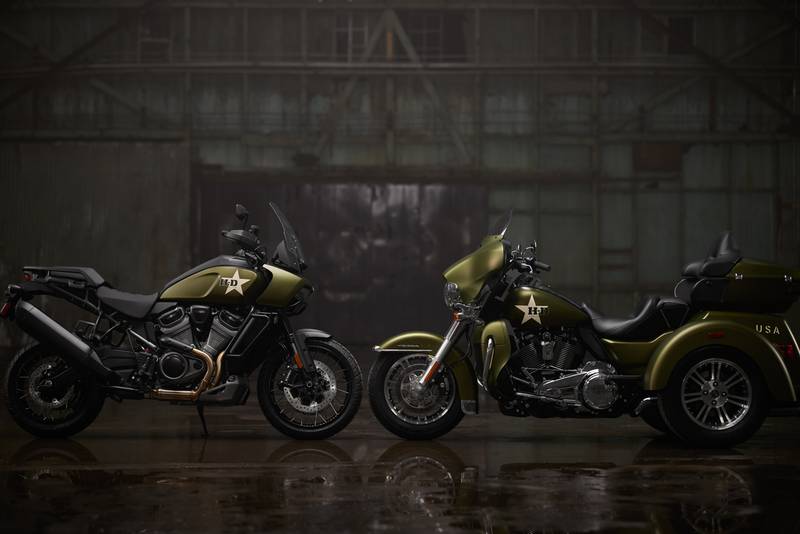 Harley-Davidson has unveiled its new Enthusiast Collection, a line of motorcycles featuring limited-edition livery designed to honor the unique stories and special interests of Harley-Davidson riders. Each design will be released once a year in limited quantities across a curated range of motorcycle models. The Harley-Davidson Pan America 1250 Special G.I., as well as a Harley-Davidson Tri Glide Ultra, is part of the Enthusiast Collection launch. The company's designers created a special Mineral Green Denim Deluxe paint and military-inspired graphics just for the series.
The G.I. Enthusiast Collection is finished with service-inspired graphics and draped in Mineral Green Denim Deluxe paint, an all-new color created specifically for this launch. The Pan America G.I. is only available as a factory-installed option for the Special variant, and only in limited quantities for the US market. "The new Mineral Green Denim Deluxe paint pays homage to the Olive Drab paint used on Harley-Davidson WLA models," Harley-Davidson Vice President of Design Brad Richards explained. "The tank graphic honors the iconic white five-point star, which was used on military vehicles during WWII."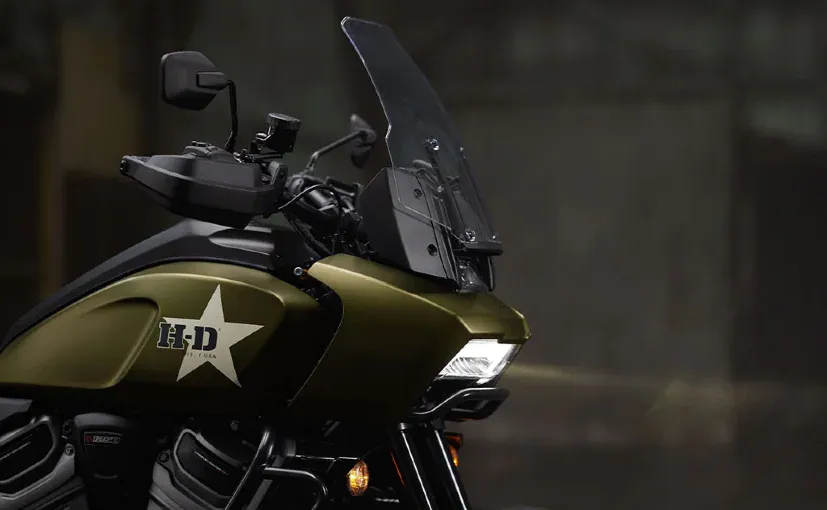 The tank also has a stenciled 'H-D' and an abbreviated location of Milwaukee, Wisconsin, inspired by the spec tags found on government-issued military equipment. "The stenciled approach is a treatment often found on military vehicles as lettering was frequently done in the field. Here we're calling out the birthplace of the Harley-Davidson Motor Company and the original WLA model", Richards continues.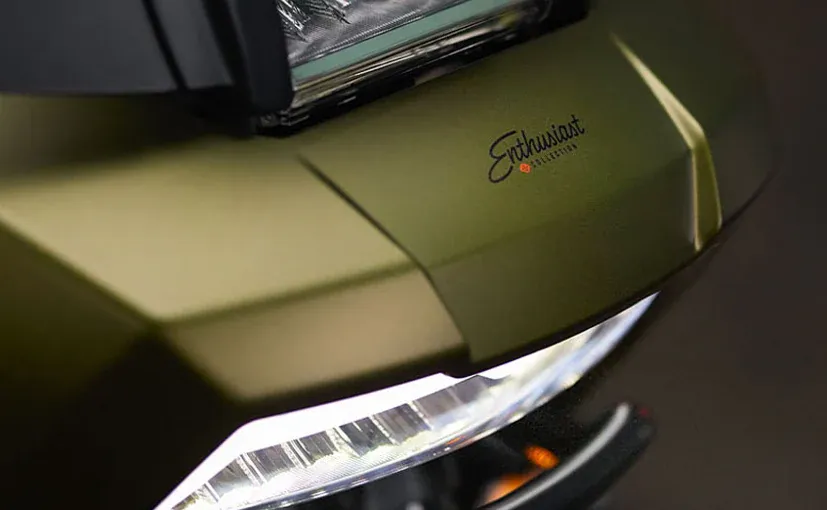 There are no mechanical changes to the bikes, and both the Pan America 1250 and the Tri Glide Ultra, a trike, remain unchanged under the new livery. Each year, the Enthusiast Collection will be expanded in limited quantities across specific Harley-Davidson motorcycle models. Each entry, like the first G.I. models, will receive limited-edition paint designed to honor the diverse backgrounds of the Harley-Davidson community.