M&M rings in 25,000 Scorpio-N SUV bookings in a minute, 1 lakh in 30 minutes
Posted by Ashish Abraham for CarBike360 News Desk On 31-Jul-2022 05:21 PM
2022 Mahindra Scorpio-N SUV received record breaking bookings worth 2.3 Billion Dollars i.e., Rs 18,000 crore in ex-showroom value for 1,00,000 Scorpio cars reserved in 30 minutes.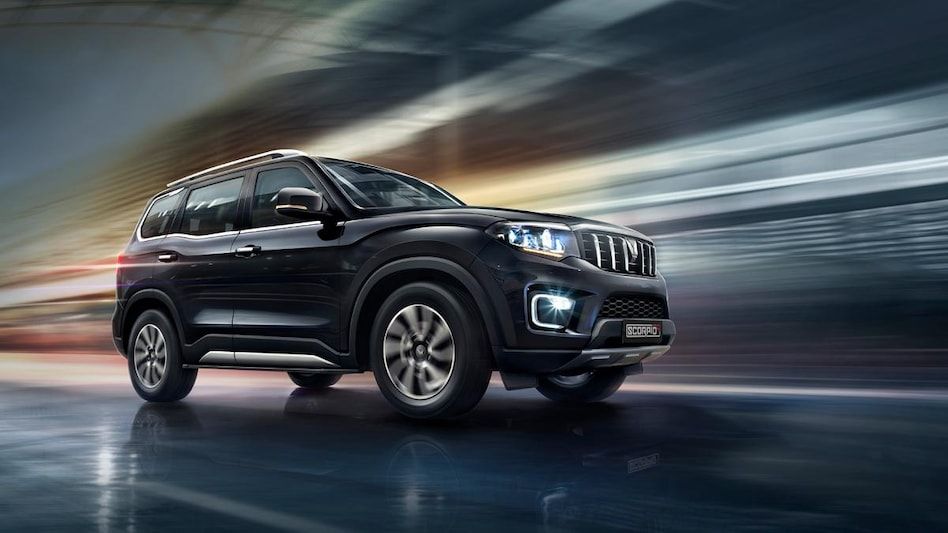 Mahindra and Mahindra has registered one lakh bookings for the new Mahindra Scorpio N 2022 SUV model within just thirty minutes of the start of the reservation. The total number of the new Scorpio SUV bookings are almost the equivalent of Rs 18,000 crore in ex-showroom price value. Interestingly as a matter of fact, the Scorpio-N registered 25,000 bookings per minute after booking started.
The 2022 Mahindra Scorpio-N car deliveries will begin on 26th September 2022. Mahindra and Mahindra is focusing on delivering 20,000 new Scorpio cars till the end of December 2022. The Anand Mahindra-led company has announced that the top-end Scorpio-N Z8L variant shippings will be done on priority basis. 
Mahindra Automotive claimed it will notify buyers by late August this year regarding the Scorpio-N delivery date. The new Scorpio 2022 SUV will be sold across 5 SUV variants such as the Z2, Z4, Z6, Z8 and Z8 Luxury Scorpio-N.
The website that was handling the Mahindra Scorpio-N SUV bookings faced an onslaught of registration inquiries quite well, however for a brief period the site had a technical glitch with the payment gateway service provider. The Mahindra company officials have assured prospective Scorpio buyers that they are taking the booking orders in the correct sequence.
The initial offer prices for the 2022 Mahindra Scorpio N variants are only applied to the first 25,000 reservations. The new Scorpio N price in India is Rs 11.99 lakh for the Scorpio base variant and Rs 23.9 lakh for the top model of the Scorpio-N available as of now at introductory prices. 
Mahindra Scorpio-N petrol models price range is set between Rs 11.99 lakh to Rs 20.95 lakh, the Scorpio-N diesel models price range starts from Rs 12.49 lakh that goes north up till Rs 23.9 lakh.
2022 MAHINDRA SCORPIO-N SUV SPECS:
The new Scorpio SUV 2022 model comes with two engine choices: a 2 litre M-Stallion turbocharged petrol engine and a 2.2 litre M-Hawk diesel motor. The Scorpio petrol motor churns out 200BHP of maximum power and 370Nm torque in Manual Transmission and 380Nm of peak torque in Automatic Transmission.  The diesel Scorpio engine churns out 130BHP of peak power with 300Nm of torque in the lower versions whereas the higher Scorpio-N diesel versions churn out 175BHP with 370Nm in Manual Transmission and 400Nm in Automatic Transmission trims. The Scorpio-N transmission options engage a six speed manual gearbox and a six-speed automatic torque converter gearbox.
The new Scorpio diesel variant is available with an RWD as well as a total traction AWD mechanism. The Mahindra Scorpio-N diesel SUV versions offer three riding modes such as Zip, Zap and Zoom. The 4/4 all-wheel variant of the new Scorpio is called 4Xplorer - which offers four off-roading modes such as Grass, Mud, Sand and Snow. It is equipped with independent front suspension and penta-link rear suspension mechanism. And it is also available with a shift-on-fly four wheel drive function with high and low range gear set up, mechanical rear wheel lock and front wheel brake locking differential.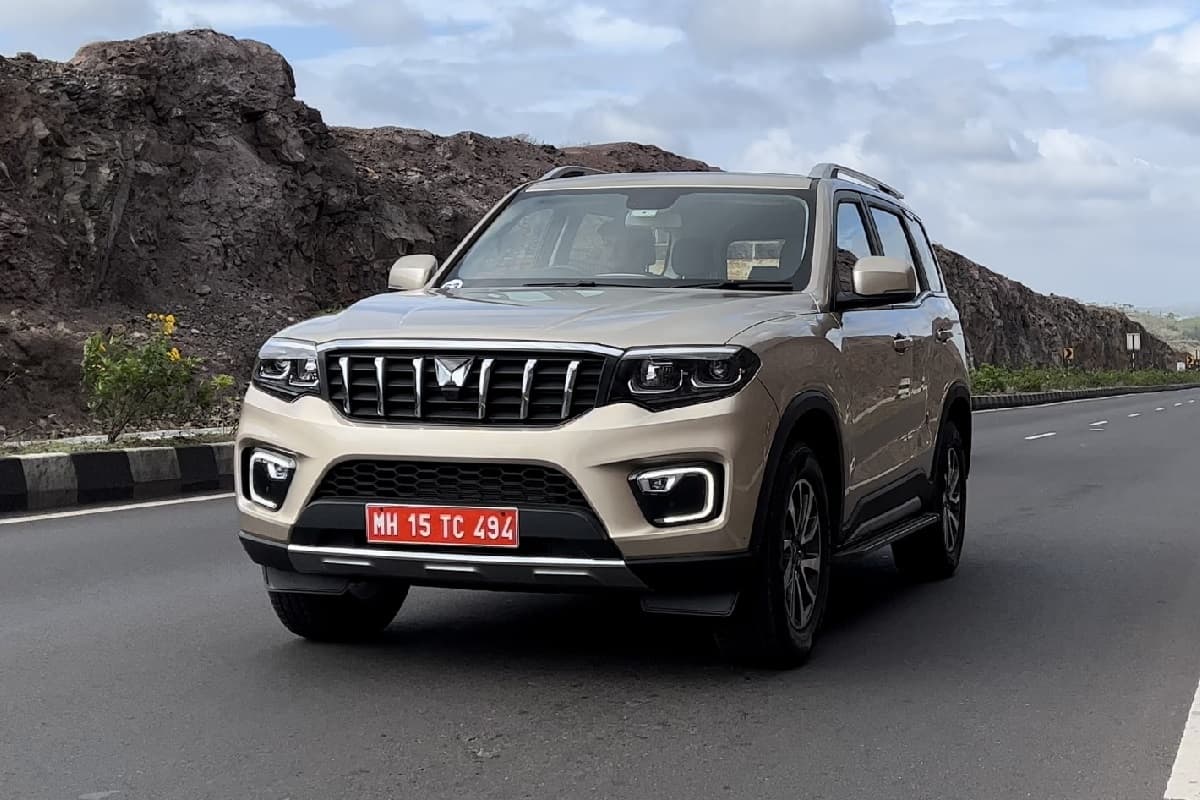 2022 Mahindra Scorpio-N SUV Features:
The new Scorpio-N includes tech-savvy features such as a 7 inch digital display console, 8 inch touchscreen infotainment system, air purifier, dual zone climate control, electric sunroof, in-built Alexa, Sony's premium 3D sound system, steering wheel mounted controls, and wireless phone charger. The Scorpio-N SUV's infotainment system is compatible with Android and Apple connectivity options.
All-new 2022 Scorpio-N Safety Functions:
In terms of the safety features on the new Scorpio-N, it is fitted with 6 airbags, ABS with EBD, Hill Descent Assist, Hill Hold Control, ISOFIX anchorages for child seats, traction control, reverse and parking sensor camera and a warning system to check on driver fatigue.
2022 Mahindra Scorpio-N SUV Competitors:
The new Scorpio-N as of now does not have any direct competitor in this category as there are no other body-on-frame sport utility vehicles currently sold in India. But, taking into account the performance and price aspects, the new 2022 Scorpio SUV will rival the MG Hector, Tata Harrier and Tata Safari SUVs.
Follow CarBike360.com on Facebook, Instagram, LinkedIn, Twitter, Youtube