New Okinawa Electric Scooter Okhi 90 Teaser Launched
Posted by Utkarsh Gusain On 15-Mar-2022 07:50 AM

2265 Views
Okinawa Autotech has released a teaser on their twitter handle of their upcoming electric scooter named Okhi 90, which will be launching in forthcoming days.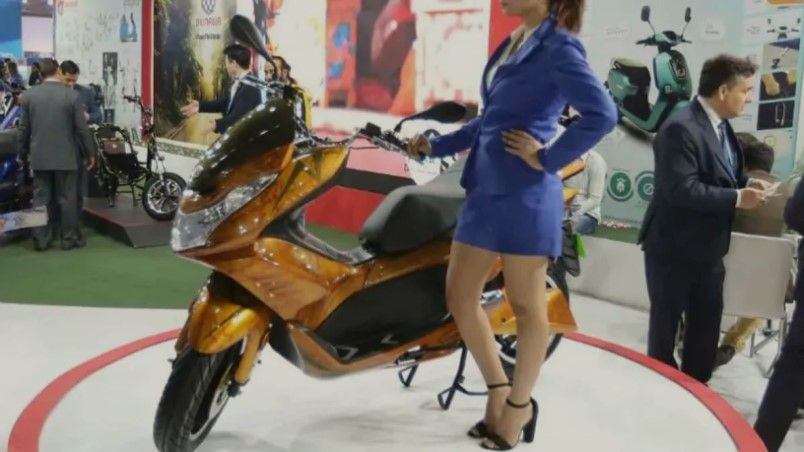 Since the last few years there has been a massive increase in the demand of electric scooters in India. People have recognised the change which is happening in the environment due to ignition vehicles, and hence they are now shifting towards electric vehicles.
In case of 2 wheelers, electric scooters have gained a whole lot of popularity and brands such as Ather Energy, Ola Electric, Hero Electric, Simple one, etc. have come to light with their respective contenders. The demands for these electric scooter has been so high that the companies are now struggling to achieve the deliveries. But to cope with the situation these brands are gradually increasing their production units and expanding as companies.
Okinawa Autotech is an Indian Electric Scooter brand which is dedicated towards zero emission vehicle technology. The company has established itself as a tough competitor in the electric scooters market with models like Okinawa Praise Pro, Okinawa ipraise+, Okinawa Ridge+ and Okinawa Lite.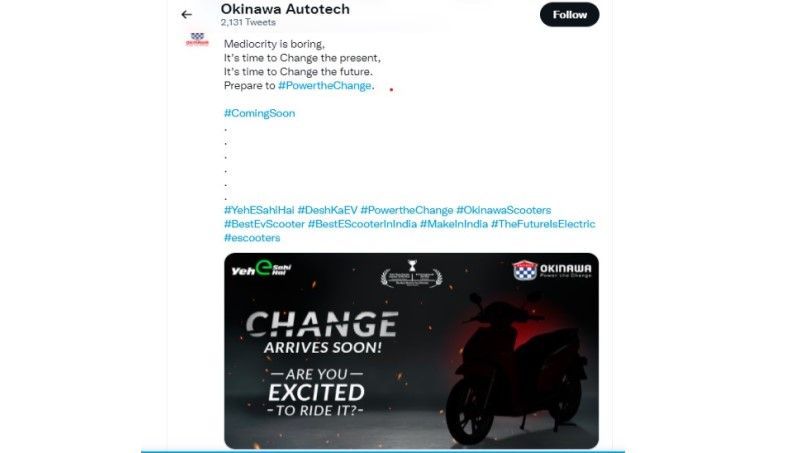 Now the company is about to launch their new e-scooter called Okhi 90. The latest teaser released on the twitter handle of the company show some glimpse of the upcoming Okhi 90. The tagline given by the company for this e-scooter is "prepare to speed up" which reveals that the company has focused on the speed and performance of this scooter. It will be interesting to see how electric scooter will adapt in terms of speed when compared to petrol scooter which deliver much faster speed and torque.
Recently the Okhi 90 was spotted while testing with camouflaged skin. Now that the production model is ready, Okinawa is ready for okhi 90 to hit the showrooms.
Features and Price:
The spy shot of Okhi 90 reveal features which include, a wide apron on the front, LED headlights, telescopic suspension, elevated rear passenger seat with a chunky grab rail and LED taillights. Reports suggest that the scooter will feature a removable lithium ion battery which will deliver a range of 150-180 km on a single charge. The battery is expected to charge 80% under 60 minutes time span. Okhi 90 will deliver a top speed of 80-90 kmph.
The expected Okhi 90 price is between Rs.1 lakh-1.20lakh.