Upcoming Hyundai Tucson 2022: XUV700 and MG Hector Plus Rival
Posted by Utkarsh Gusain On 29-Mar-2022 11:35 AM

3224 Views
Hyundai India is set to launch their 4th generation Hyundai Tucson 2022. The all new Tucson will be a premium SUV and will also come in Hybrid variant.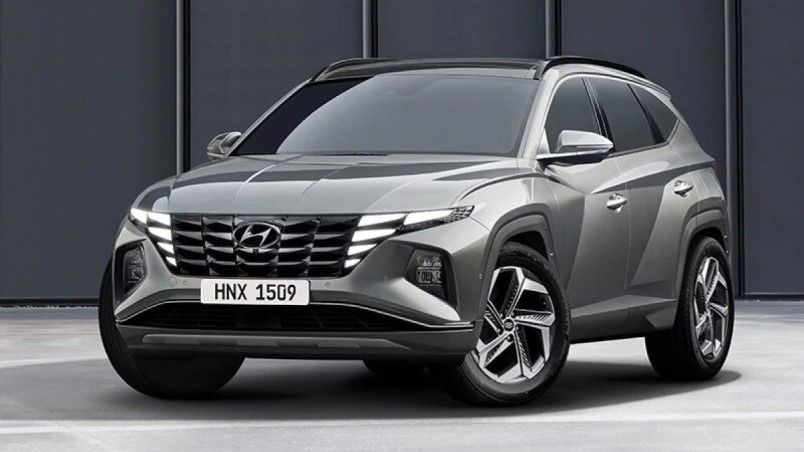 Hyundai is a well renowned brand with popular models like Hyundai Creta, Hyundai Venue, Hyundai i20 and more. The Korean automobile giant has been able to establish its place among other big players in the Indian 4 wheeler market. Hyundai India is ready for this year with 4 SUV launches waiting to hit the showrooms in India. The upcoming launches will include facelifted Creta, Venue, Kona electric SUV and all new Tucson. The new 2022 Tucson will be a premium SUV with updated interior and exterior compared to the previous version. Some new characteristics that the new generation Tucson will bring include a 7 seater arrangement in place of a 5 seater which is seen in the current model. Also several reports have indicated that the latest Tucson will be equipped with safety features like Advance Driver Assistance Systems (ADAS). ADAS safety features include autonomous emergency braking, adaptive cruise control, blind-spot detection, lane-keep assist, and lane departure warning. Followed by Tucson, Hyundai will then feature ADS in their other SUVs too. Internationally, Hyundai Tucson is available in 2 variants i.e. regular wheelbase and a longer wheelbase. The regular wheelbase has 2680mm of length, and the longer variant has 2755mm length. It is expected Hyundai Tucson will be rivalling the likes of XUV 700, and MG Hector plus.
Features:
The car has already made its debut overseas but is yet to be launched in India. The car has been spied testing in Indian roads in several occasions till now. Some features of Tucson include a10.25-inch full touch infotainment system alongside a digital driver display, AC vents in all seats, panoramic sunroof etc. And in terms of safety it is provided with a 360-degree camera, multiple airbags, hill descent control and more.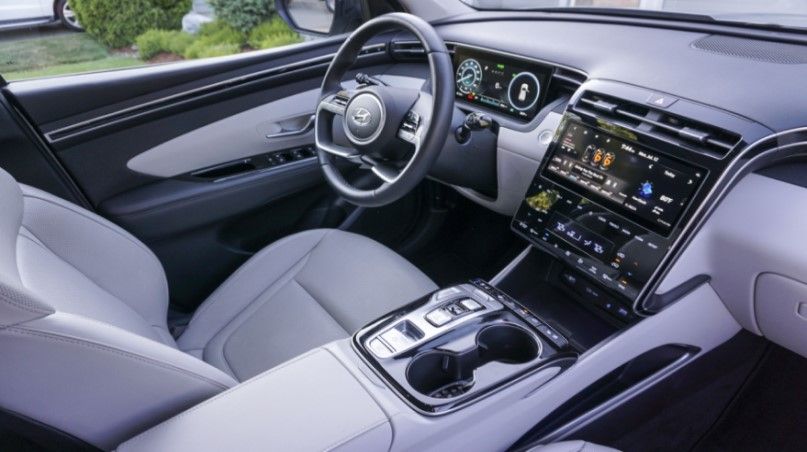 The 7 seater Tucson is expected to go on sale with 2 variants- petrol and diesel. An AWD trim (top variant) is also anticipated in the upcoming 2022 Hyundai Tucson. The Tucson (4th generation) model available overseas is offered in both petrol and diesel engine types. The petrol engine specification are a 2.5-litre, 4 cylinder, direct-injection engine and a 1.6-litre turbo petrol hybrid is also available. For the diesel variant, a 1.6-2.0-litre diesel engine is provided.
Price and Launch:
The current Hyundai Tucson model is priced around Rs.22.69 lakh to Rs 27.47 lakh. The 5 seater SUV is available in 5 variants which includes a petrol and a diesel variant. The entry price is at Rs.22.69 lakh, while for 4WD Diesel AT top variant costs Rs.27.47 lakh. The 2022 Tucson will cost higher since it is more towards the premium side of SUVs. It is expected that the car will go on sale in late 2022.