Car Manufacturers Fight well in Tough FY22 to Register 3.1m in Sales
Posted by Sachit Bhat On 02-Apr-2022 07:30 AM

2297 Views
With Tata, KIA, and Skoda registering their best-ever sales, this year still has been a hard fight if we talk about the cumulative industry sales with just over 3.1 million units sold.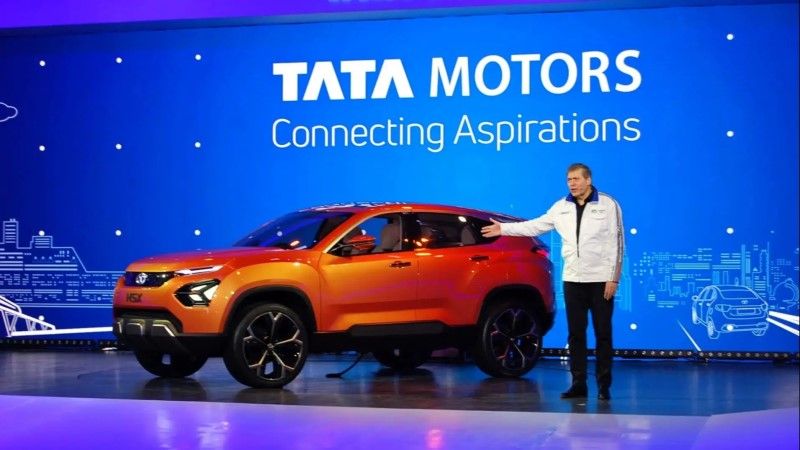 Companies like Tata, KIA and Skoda, and some more car manufacturers have shown great growth individually registering record sales numbers as compared to FY21. Companies like Nissan and even Skoda are reviving their customer base and looking for a fresh start with new launches and campaigns. But all in, if we talk about the cumulative growth of the market, this year was tough and companies have put up a great fight to stand tall.
Carmakers were able to sell 3.1 million units in the country with the year ending in March, which accumulates to 13% improvements over the previous lows, despite the auto industry trying to keep up pace with customers' needs amid a global semiconductor chip shortage.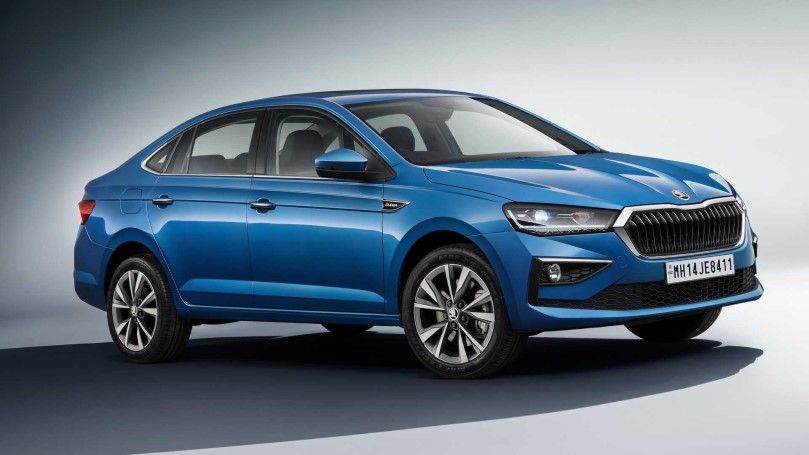 There are many car makers that have recorded great sales numbers including Tata Motors, KIA, and Skoda although the overall industry sales were down from the peak sales of 3.3 million in FY19.
Shashank Srivastava, executive director at Maruti Suzuki, told the ET, "We are seeing very good demand side parameters in terms of inquiries and bookings. But due to supply-side issues, a lot of bookings have turned pending,". The market leader was sitting on 270,000 pending bookings, more than twice the usual, he said.
Maruti Suzuki's market share dipped to 43.4% which was more than 50% in previous years and was able to sell only 1.3 million units in FY22. Maruti's shortfall in the SUV segment is hurting it a lot as the SUV segment is on the rise in India and fast gaining popularity. The relative lack of Maruti pitching in good SUV products is costing them their market share.
The other big reason is obviously the fluctuating prices of fuels and also price hikes in vehicles. Small, entry-level vehicles, form the bulk of Maruti Suzuki's sales which has definitely been impacted due to the price hikes and fuel price fluctuation. Petrol now costs around Rs. 100 and this has caused deep effects on customer sentiments and their willingness to buy new vehicles.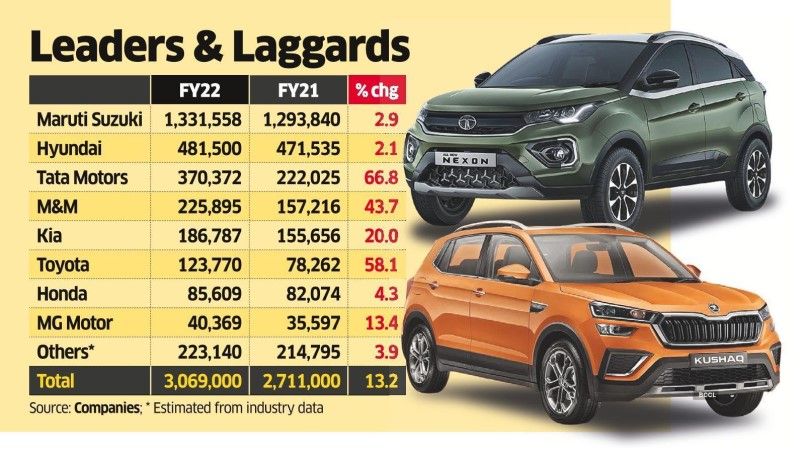 Talking about the company that has changed their own way of pitching in the product and have generated huge sales number after the change in their product portfolio, Tata Motors is the frontrunner in FY22. They have regained their position as the third-largest automaker with an improved market share of 12%.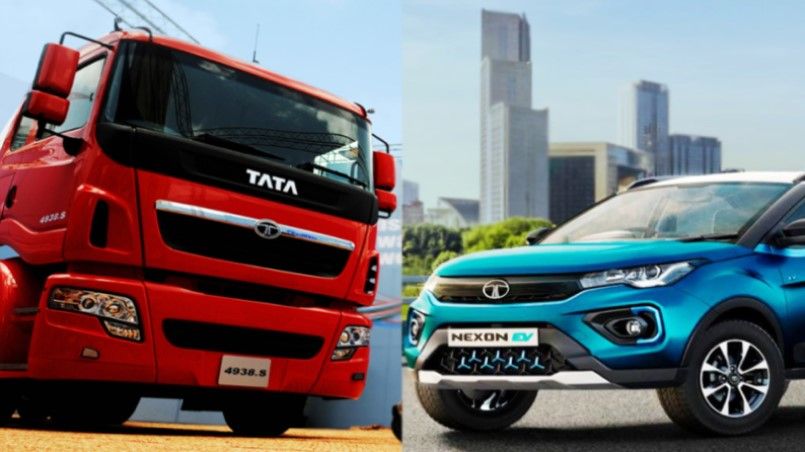 Even in the commercial vehicle section, four major players ruled the charts- Tata Motors, Ashok Leyland, Eicher Motors, and Mahindra. The commercial vehicle segment saw an increase of 27.4% year on year on a low base to 664,009 units in FY22 which include trucks, buses, and small CVs.
We also have to give the credit to the current government as this improvement came on the grounds of increased road connectivity, construction, mining, and improved infrastructure. Girish Wagh, Executive Director at Tata Motors said, "We are cautiously optimistic about domestic MHCV (medium and heavy commercial vehicles) and ILCV (intermediate and light CVs) demand while keeping a close watch on geopolitical developments, fuel inflation, and semiconductor shortage."