Two-Wheeler sales dip by 21 percent: No Smooth Ride
Posted by Sachit Bhat On 04-Apr-2022 05:28 AM

1881 Views
TVS, Royal Enfield, Suzuki sees a marginal dip while Hero MotorCorp, Bajaj, and HMSI saw a downfall in sales in FY22. The two-wheeler industry has seen a dip of 21 percent on a YoY basis and this is a cause of concern for many. India has ruled the global two-wheeler section but consumers are having a hard time getting back after the Covid-19 pandemic.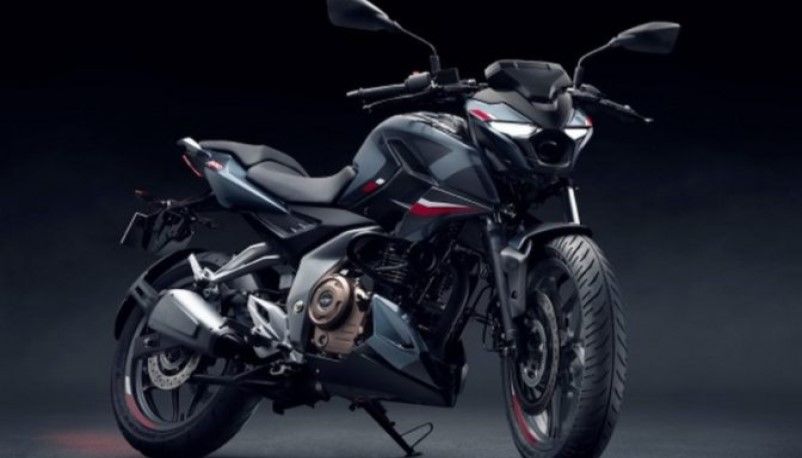 India has been the global leader in the two-wheeler section- a bourne asset for millions of people belonging to the lower middle class and poor who saw a steady increase in their paychecks and dreams from FY04. The inclined dream of "bicycle-to-motorcycle" has been the most inspiring evidence of the economic progress made by India and its subjects.
And, the reason of me talking about the dreams and aspirations of people and how the two-wheeler industry resonated with them is because the sales graph which now is kind of in an "inverted-V shape", provokes doubts if a large segment of the population has lowered gears to "survival mode" from the previous "aspirational mode"? And if this is true, if the people of India have shifted gears, then this would be a sign of deep distress with far-reaching consequences to the Indian economy and its subsequent recovery post-pandemic.
In FY22, the two-wheeler industry has seen a dip of 21% YoY basis and this definitely is a cause of concern for both the two-wheeler industry and the Indian economy. This is alarming because we have to understand that, unlike cars, motorbike manufacturers did not face much supply blockages, specifically semiconductor chips, except perhaps in the very minimum volume and that too for high-end products.
The country's largest two-wheeler maker Hero MotoCorp dispatched a total of 4,15,764 units in March as compared to 5,44,340 units around the same time in FY21. This meant a 23.62 percent drop compared to FY21. The lowest decrease in sales percentage has been witnessed by TVS Motors i.e about 2.57 percent and had sent a total of 1,96,956 units last month compared to 2,02,155 units around the same time last year.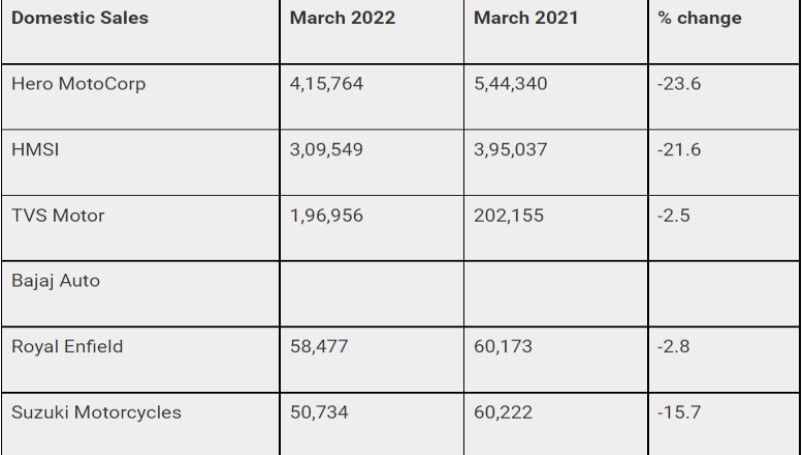 Meanwhile Bajaj Auto sees the largest drop among all the domestic manufacturers with the steepest drop of 40.97 percent. HMSI (Honda Motorcycle and Scooters India) also saw a drop of 23.62 percent and managed to dispatch 3,09,549 units in March 2022 against their 3,95,037 units in March 2021.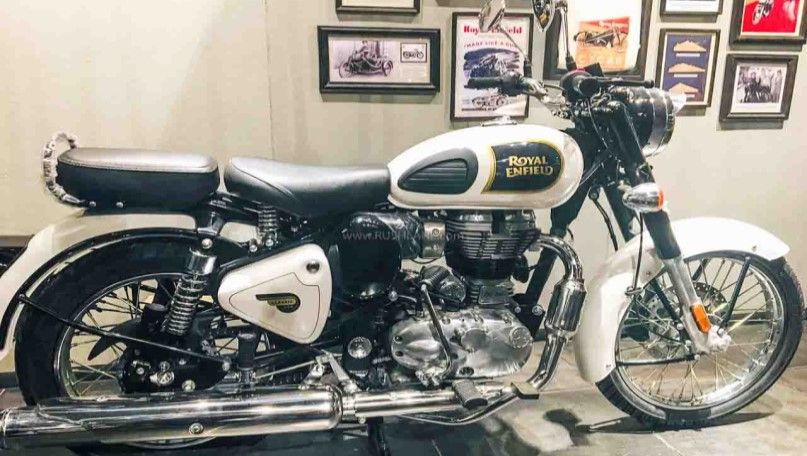 Royal Enfield and Suzuki Motorcycle have delivered 58,477 and 50,734 units, respectively. Royal Enfield saw a drop of almost 3 percent, while Suzuki recorded a decrease of 15.76 percent during the same period.