Nissan Magnite: Scandal, Strategy and Revival
Posted by Sachit Bhat On 02-Apr-2022 11:18 AM

1998 Views
The story of the revival of Nissan India is one of the greatest revival stories in the Indian market. They were about to close shop here in India but one car saved them from doing so, the Nissan Magnite.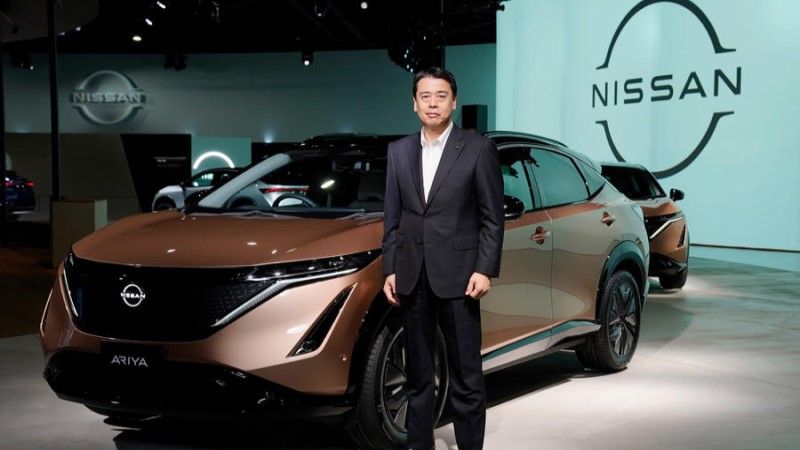 After a 2 year-long hiatus, Nissan launched a car in India with the name:Magnite. Nissan was reeling from several inconsistencies during the 2018-2020 period and if you are an automobile industry freak you'd know about what led to the spectacular downfall of Carlos Ghosn. The downfall of Carlos Ghosn was the talk of the town and the entire world was talking about it. Ravinder Passi, who was a top lawyer and working as Nissan's global general counsel, leading a team of around 250 people best described the situation as "the lunatics taking over the asylum."
At that time he even said he was unaware whether Carlos was guilty or not but one thing he was pretty sure about was the disharmony and dysfunction within Nissan itself. Events unfurled exactly like a Bollywood movie and I will just put up the starting scene of a pretty big plot as we will focus more on the revival of Nissan in India. A little backdrop though won't hurt.
In November 2018, senior executives at Nissan set a trap. They lured their jet-setting chairman and his closest associate, Greg Kelly, to Tokyo for an urgent, high-level meeting. When Mr. Ghosn arrived at Tokyo's Haneda airport, however, he soon found himself under arrest. He was charged with financial crimes, including failing to report his true earnings. Prosecutors were acting on the information provided by Nissan itself, much of it given by Mr. Ghosn's own chief of staff Hari Nada. Mr. Ghosn subsequently claimed he was the victim of a plot orchestrated by Mr. Nada and the chief executive Hiroto Saikawa, alongside high-ranking government officials.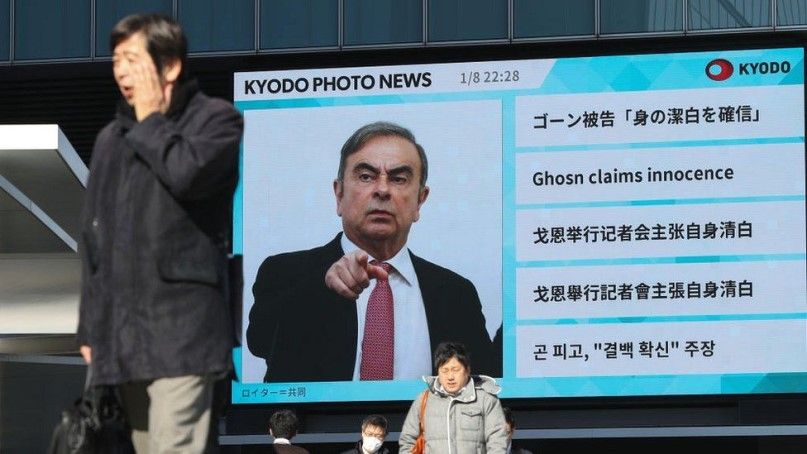 Well, it was the downfall of Nissan on a global scale. The automaker in a statement said its net income fell 54.8 percent in the last quarter of the year 2018, to 59 billion yen, or about $540 million, from the same time last year. Its revenue fell 6.6 percent in the same period. And the ripples were felt even in the Indian market. It had a dreadful run any which ways in India with the launches and discontinuation of vehicles of Nissan becoming a very common thing here. Every step they took to revive the brand here, failed miserably.
They tried to revive their lower-end Datsun and it too flopped. By 2020, the sales slumped over 60% considering the previous five years and the sole plant in India was running way below capacity. By 2020, a total operating loss of $4.5 billion was registered by the company. I still remember an article I read somewhere which said, "Nissan India Sales So Poor That Even Mercedes Beats Them". And this was definitely not a compliment.
All of this was happening but Nissan India was planning to pin all its hope on this one compact SUV car which was about to be released by the end of 2020 or by early 2021. Though it was finally launched on 2nd December 2020.
I will again take you to a flashback and access the situation which led to the flop show of Nissan in India. Let's start with Nissan's entry into India and their marketing partnership with Hover. Till 2014 Hover was their marketing partner and boy, did they enjoy! Well, Hover did everything to make sure Nissan had a hard time here in India. Poor marketing strategies, delay in product launches, and not keeping pace with the market was something Hover did very well and Nissan was forced to terminate the deal with Hover in 2014.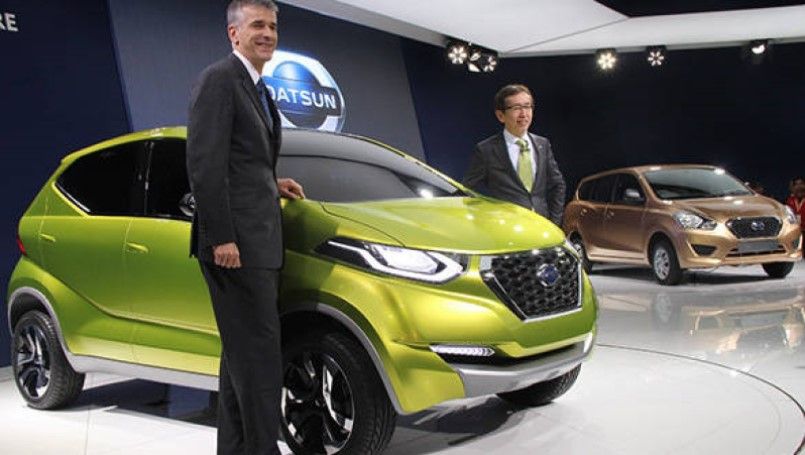 In a statement, Nissan said, "that its Indian arm has assumed full responsibility for the sales, marketing, and distribution of all Nissan-branded vehicles and parts in India, with immediate effect from February 14, 2014." Nissan was definitely getting frustrated with its poor sales in India. So, as the last hope to revive the Nissan brand in India, Nissan depended upon the compact SUV Magnite. And they were launching Magnite after a long two-year hiatus. Moreover, it was just one of three Nissan branded models in the market after two others were pulled in April when tough emission norms kicked in.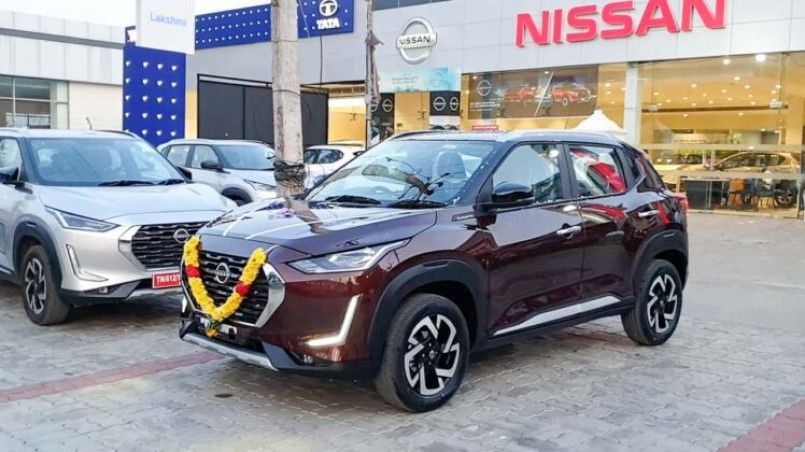 Now, you have to look at the gravity of the situation by this statement that was made by one of Nissan's top officials. He said, "Magnite will buy Nissan a couple of years to figure out a plan for India and the SUV's success will determine whether it invests more or scales down operations." Can you imagine the pressure and the frustration that the management of Nissan was going through?
This statement kind of meant that If Magnite doesn't work as per expectations, Nissan would have stopped its Indian operations, even though the investment made by them was huge ($800 million) in the plant here in Chennai. This sole plant was producing cars for Renault and Nissan both as a joint alliance agreement between these two companies. The dealership issue was there too because a significant number of Nissan dealers in India were closed around those 2-3 years. The height of it was that even some of its best-performing dealers opted for other better-performing brands. The big question here was, will Magnite a small SUV be big enough to help Nissan to survive in the Indian domestic market?
But, while we all were speculating this and that, Magnite was slowly gaining momentum in India after its launch. Magnite was Nissan's first compact SUV made in India for Indian consumers and it offered many in-class features. The sub-4m SUV which shares its underpinnings with the Renault Kiger was available with a 1.0-liter three-cylinder petrol engine in a naturally aspirated or turbocharged avatar. The base NA motor is good for 72 horsepower and 96 Nm of torque and the turbo variant delivered 100 hp and 160 Nm. The transmission lineup includes a standard 5-speed manual and an optional CVT. And all of this came at a decent price (the launch price started at INR 4.99 lakh but now it's around INR 5.62 lakh ex-showroom), with fresh styling and well-equipped interiors. The SUV's 4-star crash test rating in the ASEAN NCAP also gave it away in bolstering its appeal among the increasingly safety-conscious Indian customers.
Since the launch of Magnite, it has managed to get over 72,000 bookings in the country, thus helping the Japanese brand with much-needed spite of relief. Thanks to its one-product-magic, Nissan India has settled into a rhythm when it comes to domestic sales numbers. In the month of December 2021, the auto-manufacturer managed to dispatch 3,010 units, most of which definitely were Magnite. Well, I know it's not a big number if you take it in terms and compare it with other major auto companies but look at it this way, Nissan was about to close shop if Magnite flopped. And so we all were predicting the exit of another company from the Indian market. To put it in the words of Game of Thrones, "You know nothing, John Snow."
The YoY growth rate for Nissan in FY21 was 358% and if we talk about FY22 a 100% YoY growth was registered over FY21 with 37,678 units being sold, the majority of which have been Magnite. The Magnite itself has crossed a total of one lakh bookings both in domestic and export markets.