World Environment Day Special: 5 EVs to Look Forward To
Posted by Sachit Bhat On 06-Jun-2022 05:06 AM

2265 Views
Electric Vehicles like Tata Nexon, Kia EV6, MG ZS EV, etc., are termed as the next big thing in the change for mobility options. The change though is necessary and therefore, here we are telling you the 5 EVs we are looking forward to that can help change people's perceptions.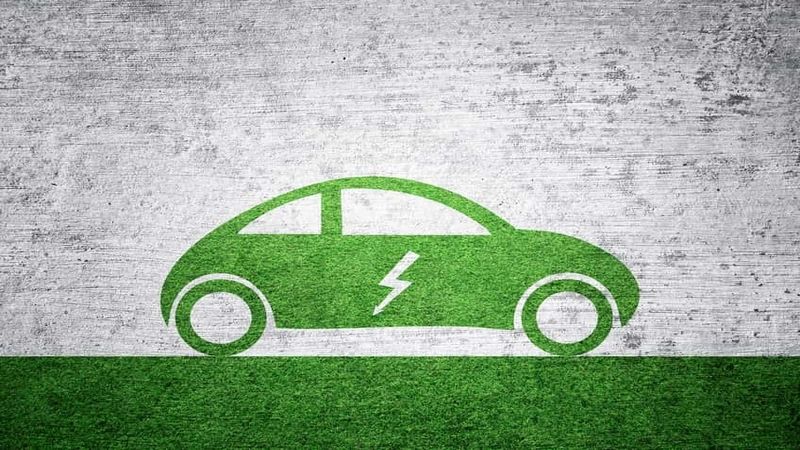 Whether electric vehicles are actually more environmentally benign than regular petrol-driven or diesel-run diesel automobiles is still up for debate. There have been various arguments on the internet as well as inside the public domains, for and against the use of electric vehicles. And all of these arguments put forward, are usually backed by scientific studies. There definitely are several concerns about the environmental impact of electric vehicle batteries and their charging stations but for the time being, they do seem like a significantly less polluting option than their IC engine counterparts.
So, today, after the celebration of World Environment Day, we've compiled a list of five electric vehicles that might be of interest to those looking forward to giving it a try. We chose a variety of price points to meet a wide range of budgets. While several new models are in the works from various manufacturers, Indians' options for 4-wheeler EVs are currently restricted. There are only about 17 models available (some of them are variants), and a few of them are only available in restricted quantities. The Volvo XC40 Recharge, Mahindra eKUV100, and Tata Altroz EV are among the next electric vehicles in India.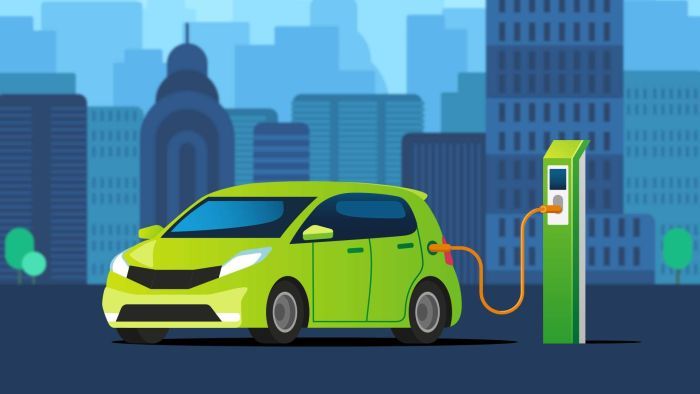 We purposefully excluded electric vehicles with a price tag of more than INR One crore. You can import an automobile directly if you can afford it for that amount (which in a sense is what some of the brands are themselves doing as they have taken the CBU route.)
Strom Motors R3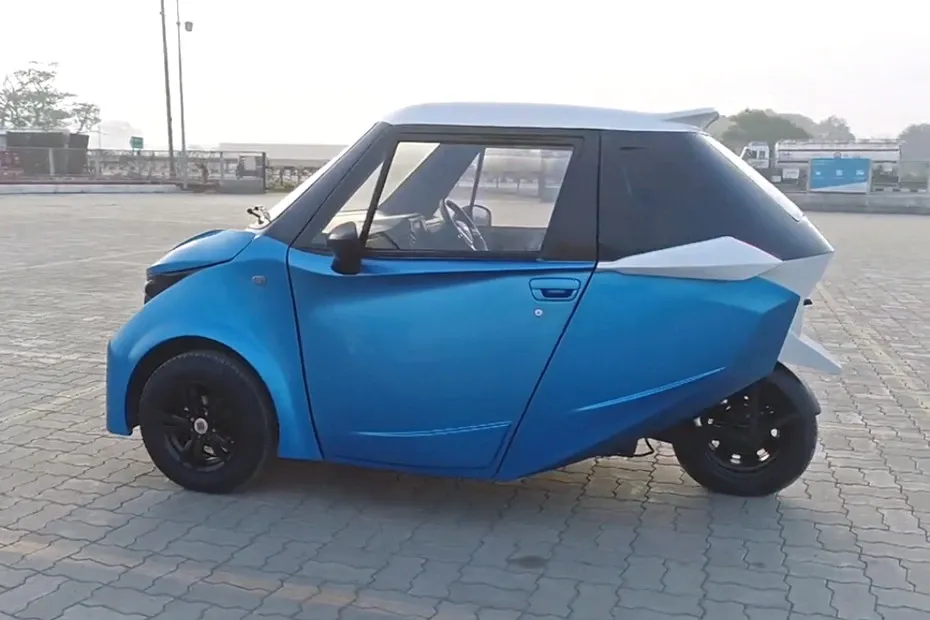 Okay, our first vehicle isn't a four-wheeler. The Strom Motors R3 is a three-wheeled vehicle. This totally electric 2-door 2-seater has a big sunroof and is designed for personal transportation inside the city. The single rear wheel features a 15kW electric motor and a top speed of 80 kilometers per hour. It has a maximum range of 200 kilometers and a mileage of Rs 0.40 per kilometer. There are also two other variants with ranges of 120 and 160 kilometers. It has a triple touchscreen interface with gesture and voice controls on the display. The three-wheeled EV is now the lowest in the market, costing Rs 4.5 lakh (ex-showroom).
Tata Tigor EV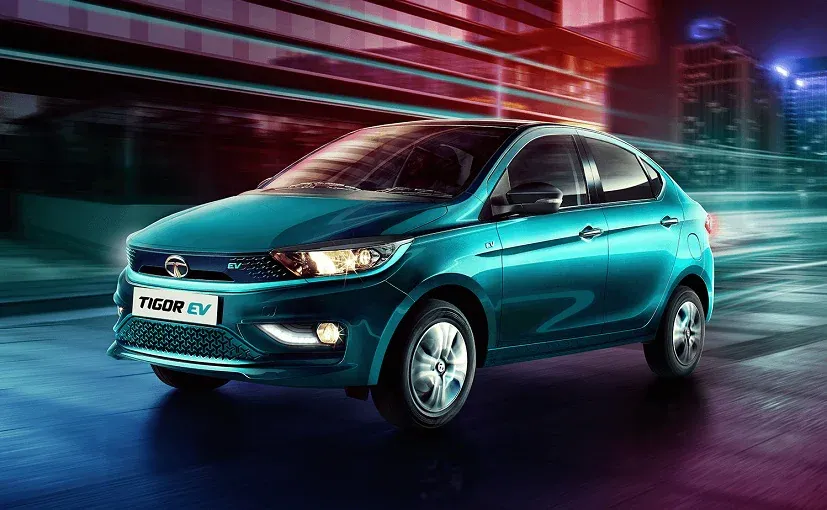 This Tata Motors budget offering is the cheapest conventional four-wheeled EV on the market. There are three trim levels to choose from: XE, XM, and XZ+, with prices ranging from Rs 11.99 to Rs 13.14 lakh. A Permanent Magnet Synchronous Motor and a 26 kWh Lithium-ion battery pack power the tiny electric vehicle, which produces 75PS/170Nm. A conventional wall charger can charge the EV from 0 to 80 percent in 8.5 hours, while a fast charger can charge it in 60 minutes. The Tata Tigor EV has a claimed range of 306 kilometers, according to the ARAI.
Tata Tigor EV includes a 7-inch Harman touchscreen, four speakers, and an equivalent number of tweeters. ABS with EBD, dual front airbags, and hill ascent/descent control are all standard safety equipment.
Tata Nexon EV Max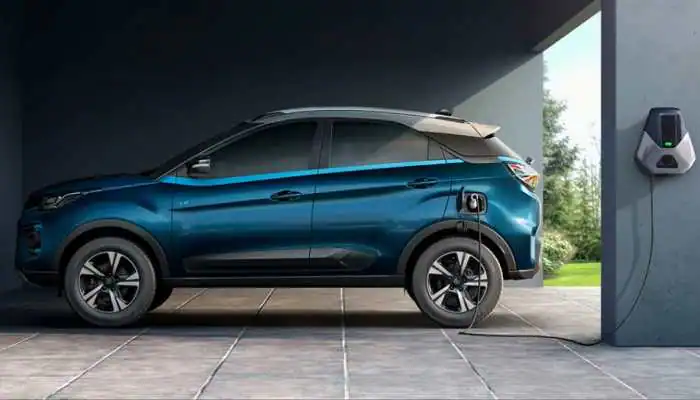 This is an extension of India's best-selling electric vehicle, the Tata Nexon EV. The new Nexon EV Max is available in two trim levels: Nexon EV Max XZ+ and Nexon EV Max XZ+ Lux. It is powered by high voltage, state-of-the-art Ziptron technology. The Nexon EV Max, which comes with a 40.5 kWh lithium-ion battery pack, has a 33 percent greater battery capacity and an ARAI-certified range of 437 kilometers (under standard testing conditions), ensuring uninterrupted inter-city travel. The Nexon EV MAX generates 105 kW (143 PS) of power and 250 Nm of immediate torque, allowing for 0 to 100 sprint timings of less than 9 seconds. A 3.3 kW charger or a 7.2 kW AC fast charger is available for the Nexon EV Max. The 7.2 kW AC fast charger can be used at home or at work, and it can cut charging time in half to 6.5 hours. The Nexon EV MAX can charge from 0 to 80 percent in approximately 56 minutes using any 50 kW DC fast charger.
The Tata Nexon EV Max has priced from Rs 17.74 lakh to Rs 19.24 lakh (Avg. ex-showroom).
MG ZS EV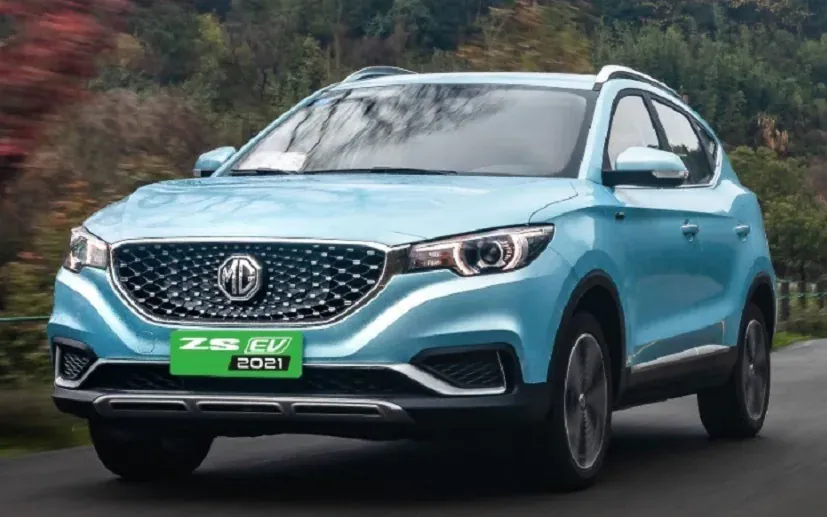 The MG ZS electric SUV 2022 is a refined version of the MG Astor, its ICE cousin. The ZS EV was the company's first electric SUV in the country, debuting in 2020. It is available in two versions: Excite and Exclusive, with costs starting at Rs 21.99 lakh and Rs 25.88 lakh, respectively (both prices ex-showroom). While reservations for the Exclusive variation are already being taken, reservations for the Excite variant will begin in July 2022.
When completely charged, the upgraded battery pack is reported to have a range of 461 kilometers. The earlier ZS EV's 44.5kWh battery pack has been replaced with a larger 50.3kWh battery pack that provides 42 km longer range. Slimmer headlights with LED DRLs, a redesigned front section that replaces the grille, sporty detailing on the front and rear bumpers, and new 17-inch alloy wheels are all features of the new MG ZS EV.
The new ZS EV features a faux carbon fiber dash trim, redesigned climate control buttons, a new 10.1-inch touchscreen infotainment system, and a new 7.0-inch digital instrument cluster, among other features.
Kia EV6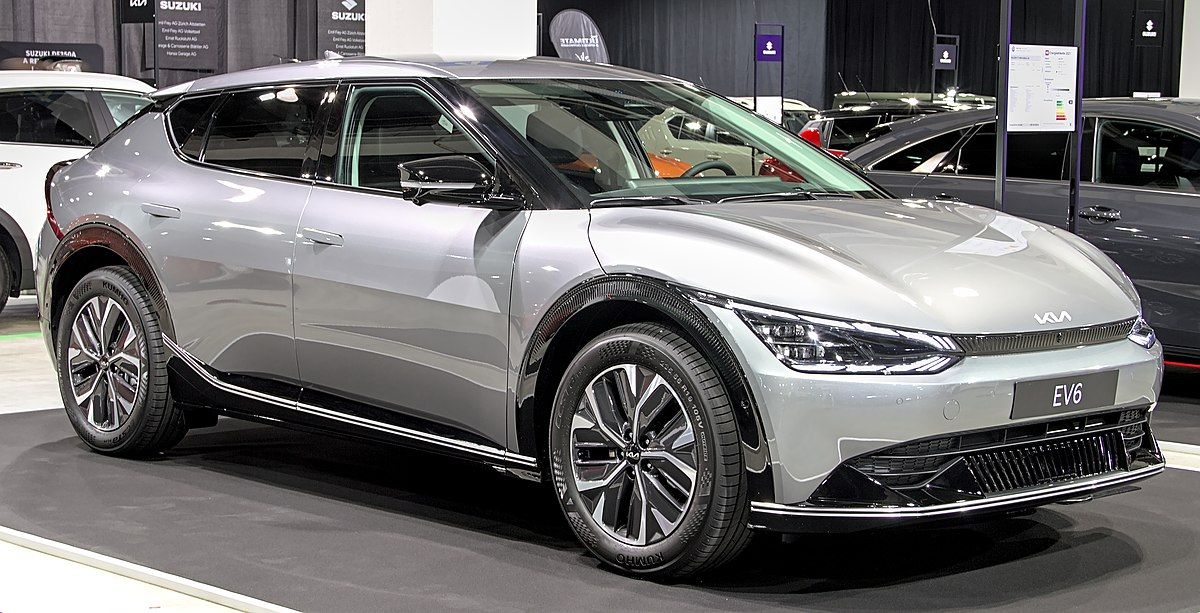 Well, this is the new child on the block. It was recently released in India last week and will be available in October. However, because the company is importing it as CBUs, just 100 units are available in the initial batch.
In India, the Kia EV6 electric crossover is available in two trim levels: GT Line RWD and GT Line AWD. The GT Line RWD will set you back Rs 59.95 lakh, while the GT Line AWD will set you back Rs 64.95 lakh.
The 77.4kWh battery pack in the EV6 sports crossover is said to have a range of up to 528 kilometers on a single charge. The single-motor RWD version has 229 horsepower and 350 pound-feet of torque, while the dual-motor AWD version has 325 horsepower and 605 pound-feet of torque.
The Kia EV6 has a 350kW charging capacity, and a 50kW DC fast charger can charge the battery from 10% to 80% in 1 hour 13 minutes. Using a home socket, will take 36 hours for a full charge, so Kia offers a 22kW home charger for the buyers of the EV6.