2021 Royal Enfield Classic 350 recalled 26,300 Units
Posted by Rakhi Jha On 20-Dec-2021 02:32 AM

435 Views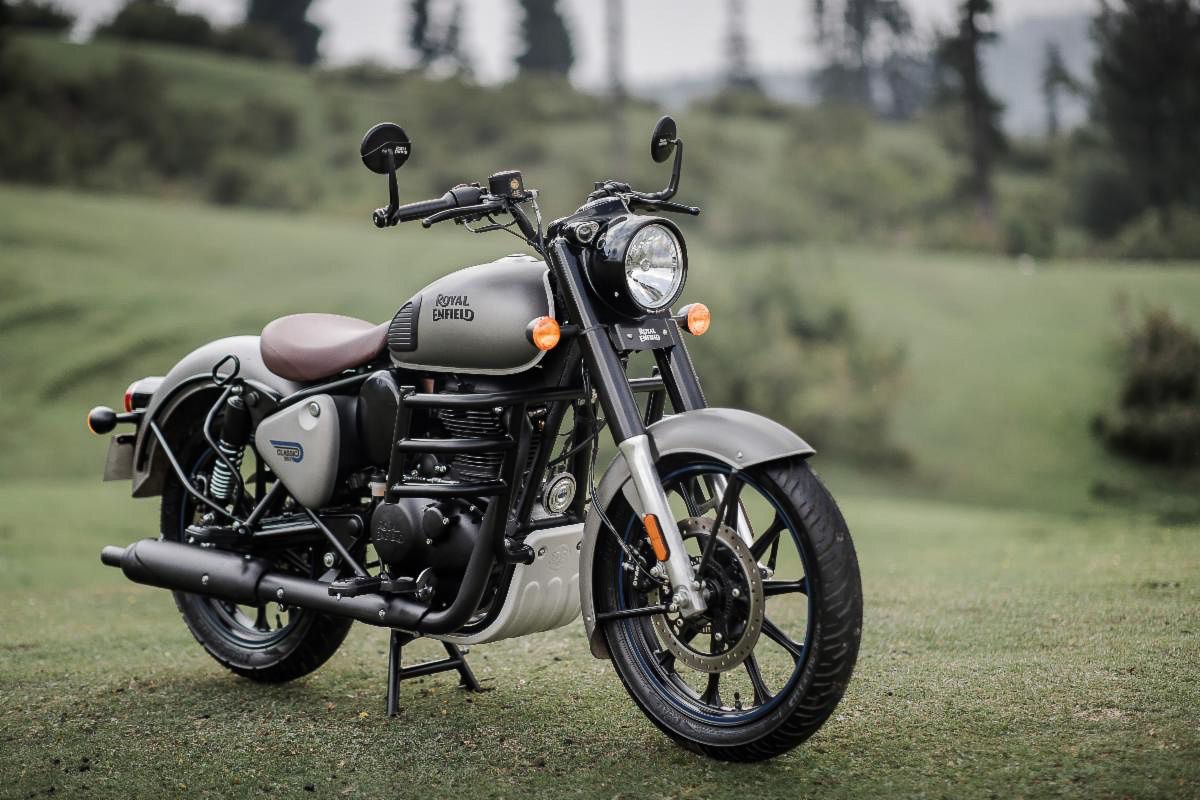 Royal Enfield has recalled 26,300 units of Royal Enfield Classic 350, which was manufactured between September 1 and December 5 this year. The Company issued this recall due to an issue in the brake reaction bracket issue.
This two-wheeler company's technology has found out that the brake reaction bracket attached to the motorcycle swing arm, which needs urgent treatment, if not doing so, it could damage in specific riding conditions.
Royal Enfield has also informed for this technical issue to the industry body Society of Indian Automobile Manufacturer's Association (SIAM) and the Ministry of Road Transport and Highways.
According to the Company,In conditions where unusually higher braking load is applied on the rear brake pedal, it could cause potential damage to the reaction bracket.
Also Read, Tesla Model 3 competitor Nio ET5 All-Electric Sedan Unveiled In The Electric Market
This also could turn into unusual braking noise, and this decline in the braking efficiency in extreme conditions could lead to accidents.
The issue affects single-channel ABS, rear drum brake Classic 350 models, and these affected units have been taken care of by the company and recalled to reinforce the brake reaction bracket of the swing arm for these units.
The company has said in a statement that,"Issues like this can arise under specific, extreme riding conditions, and we are committed to resolving this at the soonest, with minimum inconvenience for our customers,"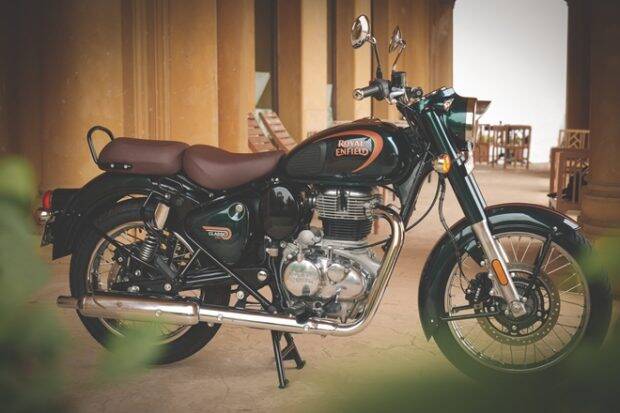 Service teams/or local dealerships of Royal Enfield are planning to start contacting the customers whose motorcycle Vehicle Identification Number (VIN) falls under the list of affected vehicles manufactured in the mentioned period.
Exciting Owners of Royal Enfield Classic 350 models can also visit the Royal Enfield website/ local workshops to find out the current situation.
Alternatively, they can also contact the company's helpline number - 1800 210 007 to verify the information.
2021 Royal Enfield Classic 350- Price
2021 Royal Enfield Classic 350 was launched in September. The price of Royal Enfield Classic 350 is Rs. 1.84 Lakh which goes up to Rs. 2.15 Lakh.
Royal Enfield Classic 350 has been offered in 5 variants
1. Redditch Series With Single-Channel 2. Halcyon Series With Dual-Channel 3. Signals Series With Dual-Channel 4. Dark Series With Dual-Channel 5. Classic 350 Chrome Series With Dual-Channel at Rs. 2.15 Lakh.
Royal Enfield Classic 350- Features and Specifications
The Royal Enfield Classic 350 is powered by a 349cc BS6 engine, which generates a power of 20.2 bhp and a torque of 27 Nm.
Also Read, Top Electric Scooters Launched In India 2021!
Classic 350 comes up with an anti-locking braking system, with both front and rear disc brakes.
2021 Royal Enfield Classic 350 bike weighs 195 kg and has a fuel tank capacity of 13 litres.