Top 5 Electric Scooters Launched In India 2021!
Posted by Rakhi Jha On 19-Dec-2021 01:10 AM

435 Views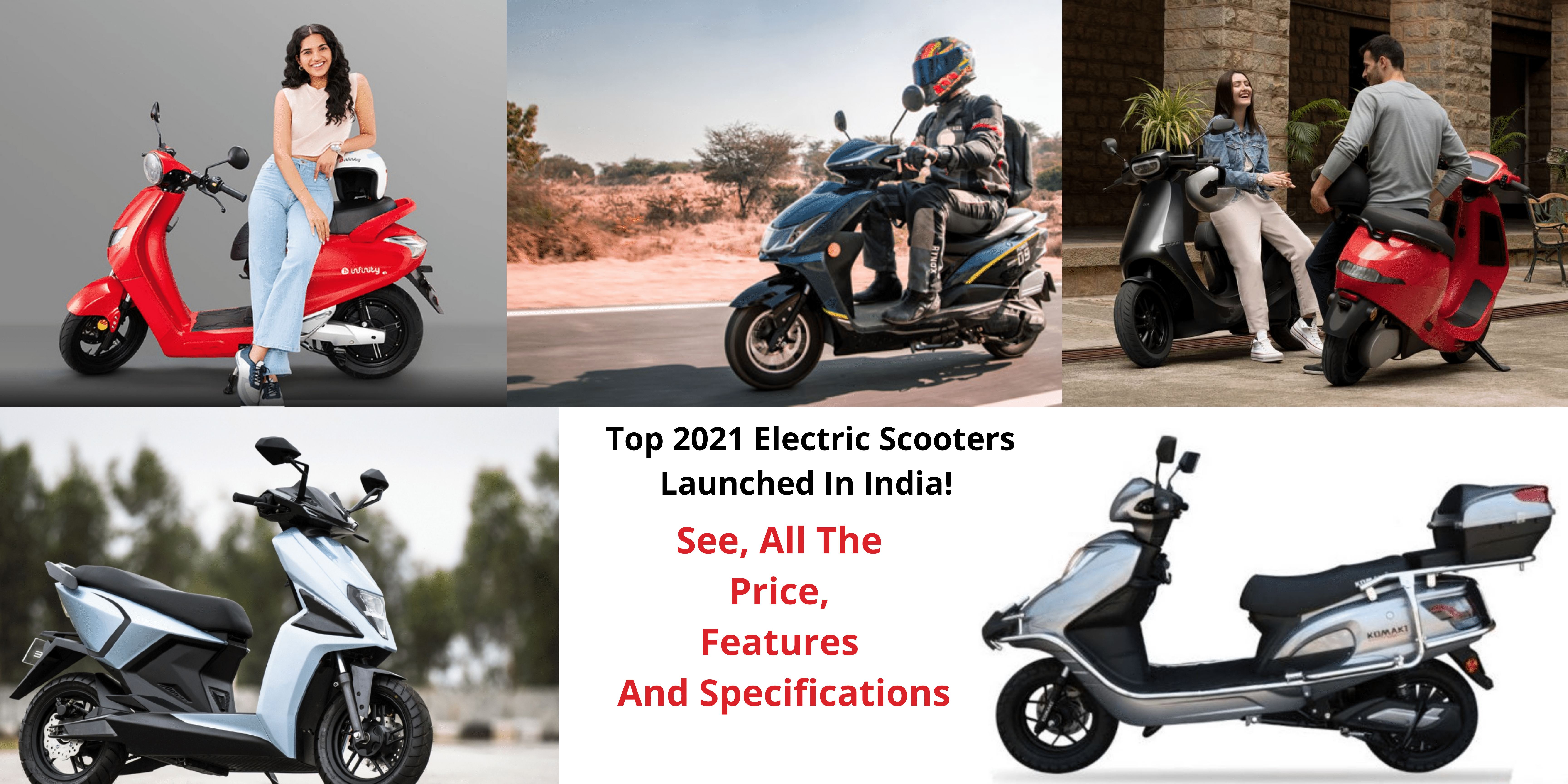 Electrification has been started to take place in the "Indian market" due for various reasons, that's why not only the four-wheeler electric vehicle segment has been launched in the auto industry but some of the prominent two-wheelers has also been taken the place in 2021 electric world.
Here, we are placing some of the Best E scooters in India. These best EV Scooters have created a lot of buzz with their feature and specifications.
Top Electric Scooters in India
1. 2021 Electric Scooter - Ola S1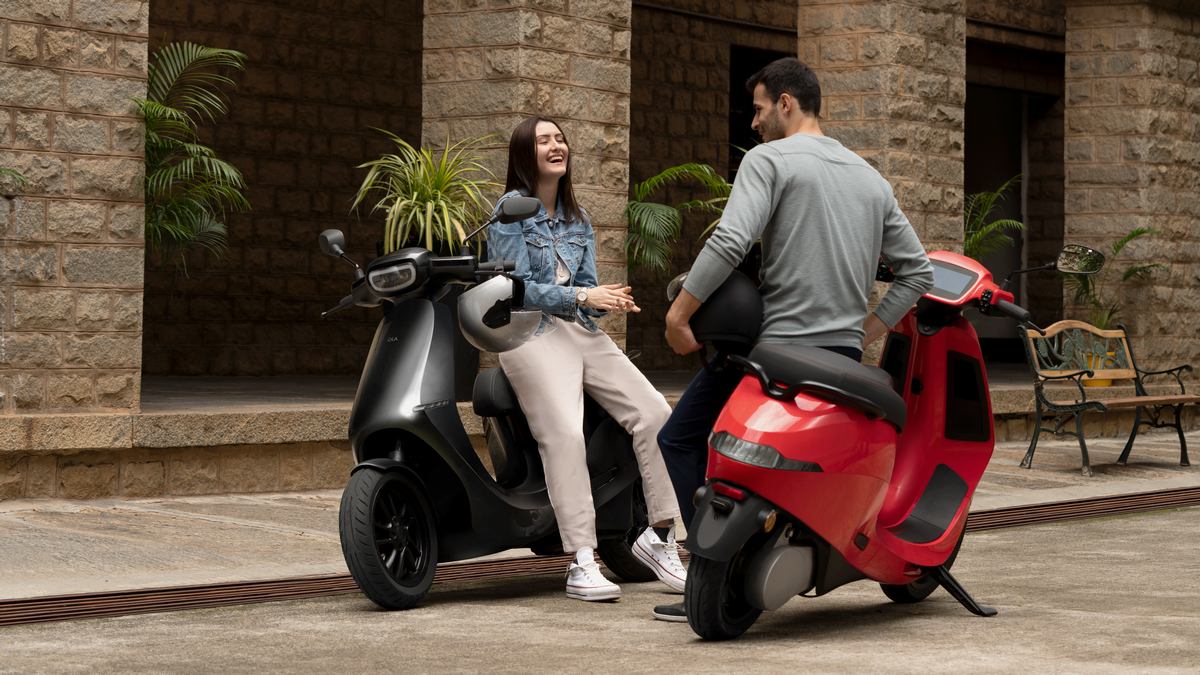 Ola Electric Scooter has announced on August 15 this year and with its launch, people can't take their eyes off both the varients of Ola Electric Scooters, "Ola S1 and Ola S1 Pro".
Also Read, Ola Starts Deliveries For Ola S1 and Ola S1 Pro Electric Scooters
Between the booking of the Ola Electric Scooters to their deliveries, Ola and their customers faces some hurdles, but they broke the barrier and finally started their deliveries to their customers.
Ola S1 And Ola S1 Pro Price And Features
This Electric Scooter comes in two variants - S1 and S1 Pro. The price of the Ola Electric S1 is ₹85,099 (ex-showroom, Delhi), and for Ola Electric S1 Pro is ₹1,10,149 (ex-showroom, Delhi)
Ola Electric S1 Scooter comes with a 2.98 kWh battery pack and offers the EV a range of 121 km on a full charge. The Premium trim offers a bigger battery pack of 3.97kWh that gives the scooter a range of 181 km.
Both the models come with Ola's proprietary Battery Management System (BMS) that actively monitors the battery's durability, performance, Range and safety.
2. 2021 Electric Scooter- Simple One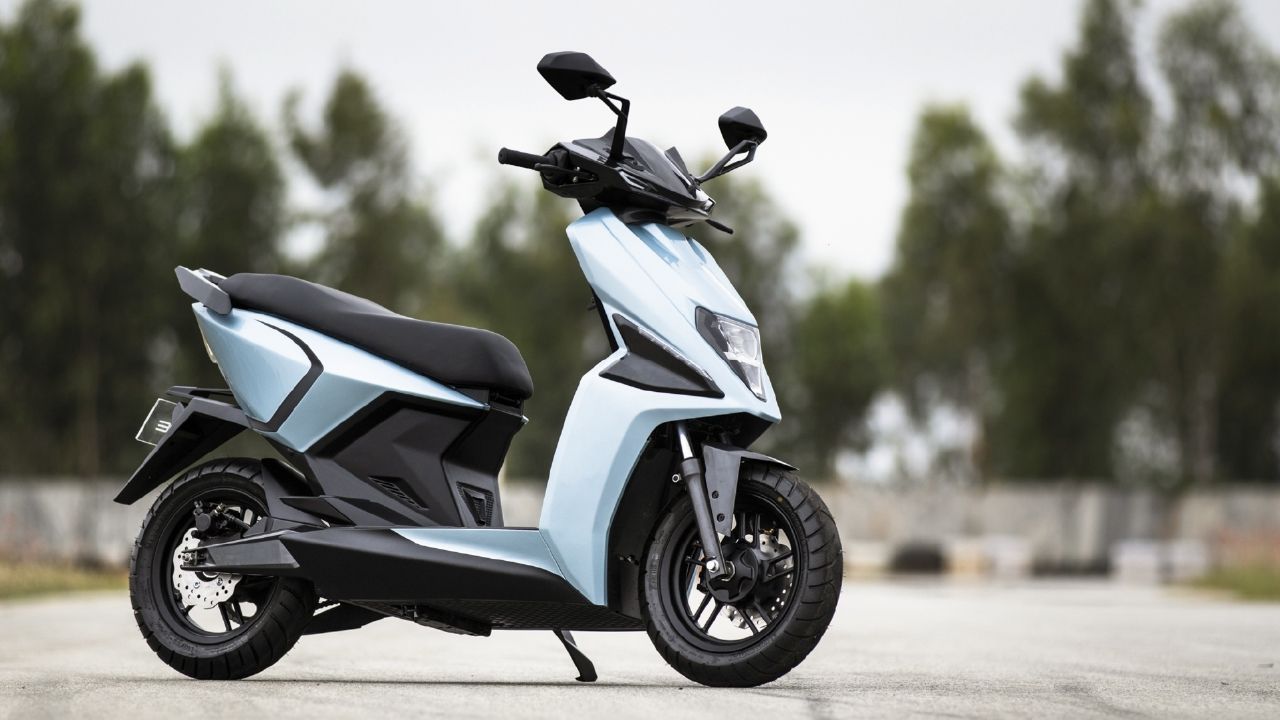 Simple Energy One Electric Scooter, which comes Under Simple Energy has followed Ola Electric's launch. This is the Bengaluru-based electric vehicle (EV) startup Simple Energy, which has come up with its electric scooter "Simple One".
Also Read, Simple One Electric Scooter, With The Range of 203km!
This Bengaluru-based electric vehicle (EV) startup has recently got fundraising of $21 million Simple One also mentioned that the investment will be utilized to increase manufacturing capacity, accelerate new product development, and expand experience centres, consequently bolstering the company's expansion plans.
The Simple One Electric Scooters Shockingly competes with Ather 450X and Ola Electric scooters. Like it gives an uncanny resemblance to the Ather 450X.
Not only this, This New Electric Vehicle Startup Shakes hands with the Indian Institute of Technology, Indore (IIT Indore) to develop new composite material with enhanced thermal stability and flame redundant properties for its flagship product, Simple One electric scooter and future products.
Also Read, Simple Energy Collaborated with IIT-Indore for Flagship e-Scooter
Simple One said that the collaboration with IIT Indore will boost its R&D and aid in the integration of lightweight vehicles with high-performance (composite) materials to reduce range anxiety and accelerate consumer demand.
Simple One Electric Scooter Price And Feature
Simple One Electric Scooter is priced at Rs1.10 lakh (ex-showroom)
This electric scooter features a battery pack of 4.8 kWh which is also portable. Hence, the buyer can remove the lithium-ion battery pack from the EV and can also charge it at home.
The electric scooter claimed the user a range of 203 km in Eco mode on a single charge and 236 km in Indian Drive Cycle (IDC) conditions.
3. 2021 Electric Scooter- EeVe Soul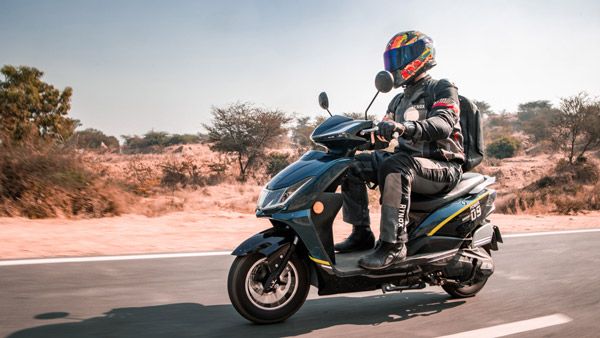 EeVe Electric Scooter claims that this is based on European technology standards.
EeVe Soul Price And Features
EeVe India launched their new electric scooter Soul at a price of ₹1.39 lakh (ex-showroom).
This Electric scooter comes with IOT enabled, anti-theft lock system, GPS navigation, USB port, central braking system geo-tagging, keyless experience, reverse mode and geo-fencing. On a full charge, this scooter offers the user a range of over 120 km.
4. 2021 Electric Scooter- Bounce Infinity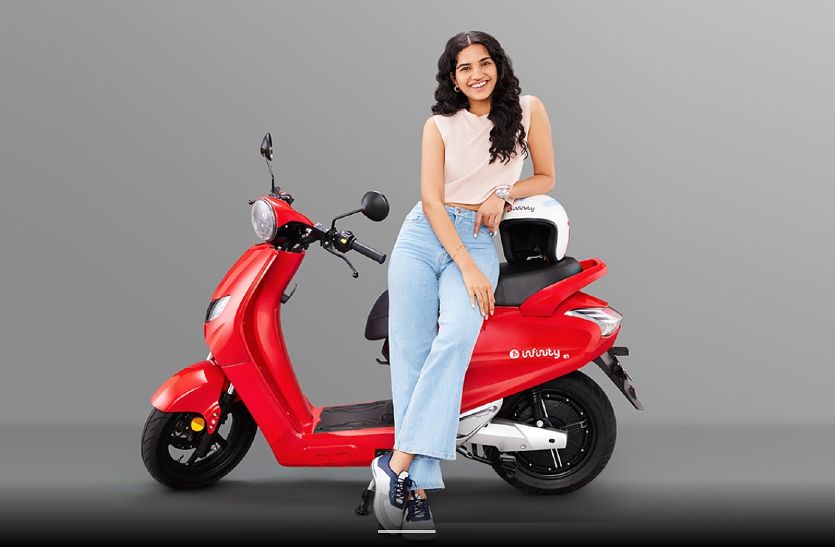 Electric vehicle startup Bounce launched its new Infinity electric scooter, recently. The Bhiwadi, Rajasthan plant has started manufacturing all the Infinity Electric Scooters. Which has acquired a 100 per cent stake for $7 million earlier this year.
Bounce Infinity Price And Features
Bounce Infinity comes at a price of ₹68,999 including the battery and charger. However, the price of the scooter stands at ₹36,000 without the battery.
Read Here, Electric Scooter "Bounce Infinity", Features And Prices!
This Electric scooter "Bounce Infinity" will get a feature swappable battery packs, which a user can get on a rent basis, rather than buying it with the scooter. As mentioned, the user will not have any issue, if Bounce Completly set up battery swap stations too, to make the thing easier for the customers.
"Bounce Infinity" gets LED lighting and a full-LCD instrument cluster. User Can also be able to buy the "Bounce Infinity" e-scooter without the battery pack and can depend on the swap stations to replace the depleted battery pack with a new one -- free of cost.
Bounce Infinity" electric scooter is expected to be powered by a 2.1kW hub motor and range of around 80km like the iFlow.
5. 2021 Electric Scooter- Komaki TN95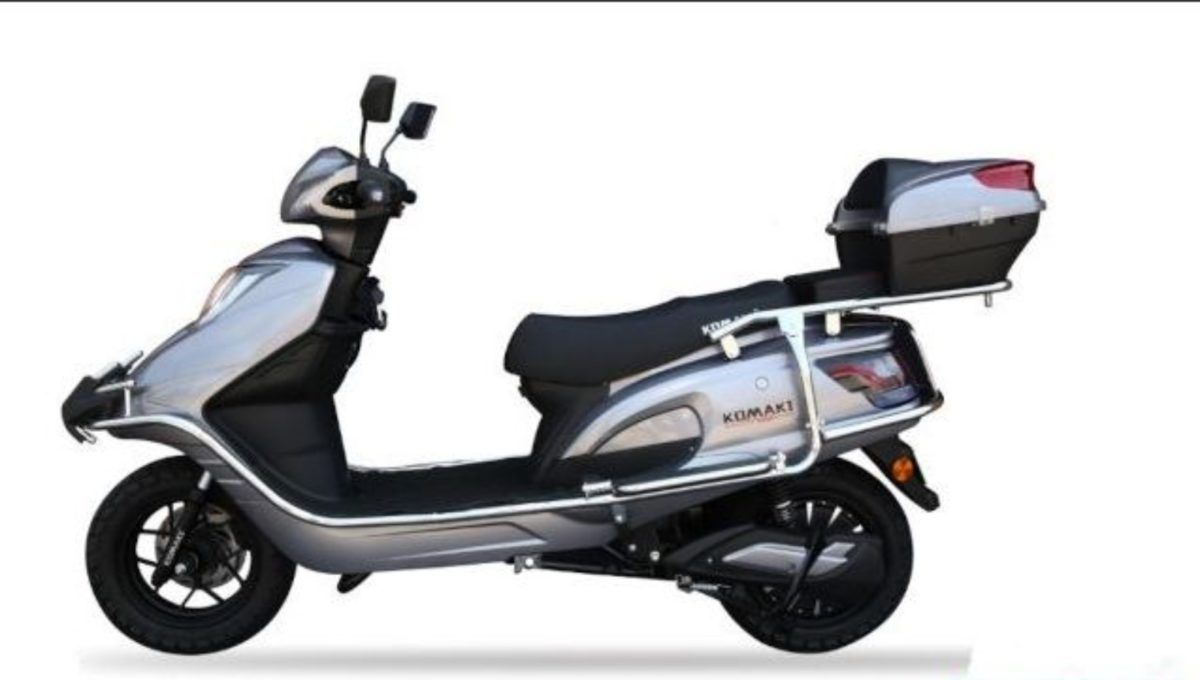 Komaki launched its three battery-powered two-wheelers called TN95, SE and M5.
Komaki TN95 Price And Features
Komaki TN95 and SE Electric Scooters come at a price of ₹98,000 and ₹96,000 respectively, However, the M5 model is an electric motorcycle priced at ₹99,000 (all prices are ex-showroom, Delhi).
This TN95 EV comes with a detachable lithium-ion battery, Which offers the user a range from 100 km to 150 km on a full charge. However, the company is expected t to reveal the entire technical details of this specific model later.
This new Electric Scooter launched in India in 2021, which has made their impeccable demand in the auto industry, has started to take over the Electric World. In the era, where fuel prices are on hikes, existing vehicle customers kept their eyes on something affordable and these latest electric scooters in India has come up with the solution to which the customers are looking for.
According to a report of BloombergNEF's Economic Transition Scenario, the demand for electric vehicles can boost to 66 million in 2040, as it was 3 million in 2020.
Looking at this report, we can clearly analyze the revolution in Electric Industry around the world and seeing this huge shift towards electric vehicles can not be denied because of the affordability of this product.