Kiara Advani bought Audi A8L Sedan Worth Rs.2 Crores
Posted by Rakhi Jha On 16-Dec-2021 12:38 AM

543 Views
Kiara Advani bought Audi A8L Sedan Worth Rs. 2 crores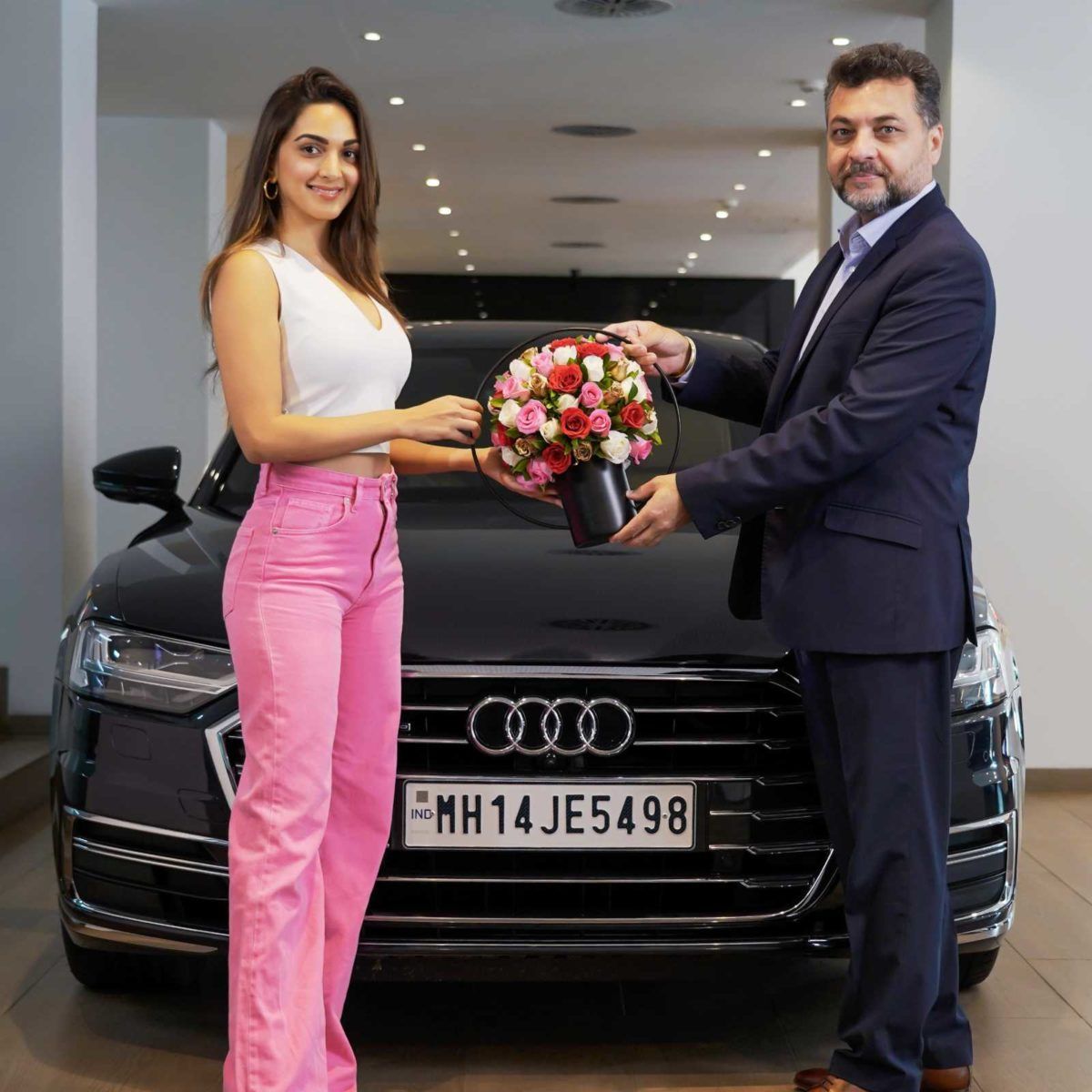 Kiara Advani, Bollywood Actress who became well known in the industry, from the movies such as, Kabir Singh, Shershah, M.S Dhoni and many more, now again she collected the limelight.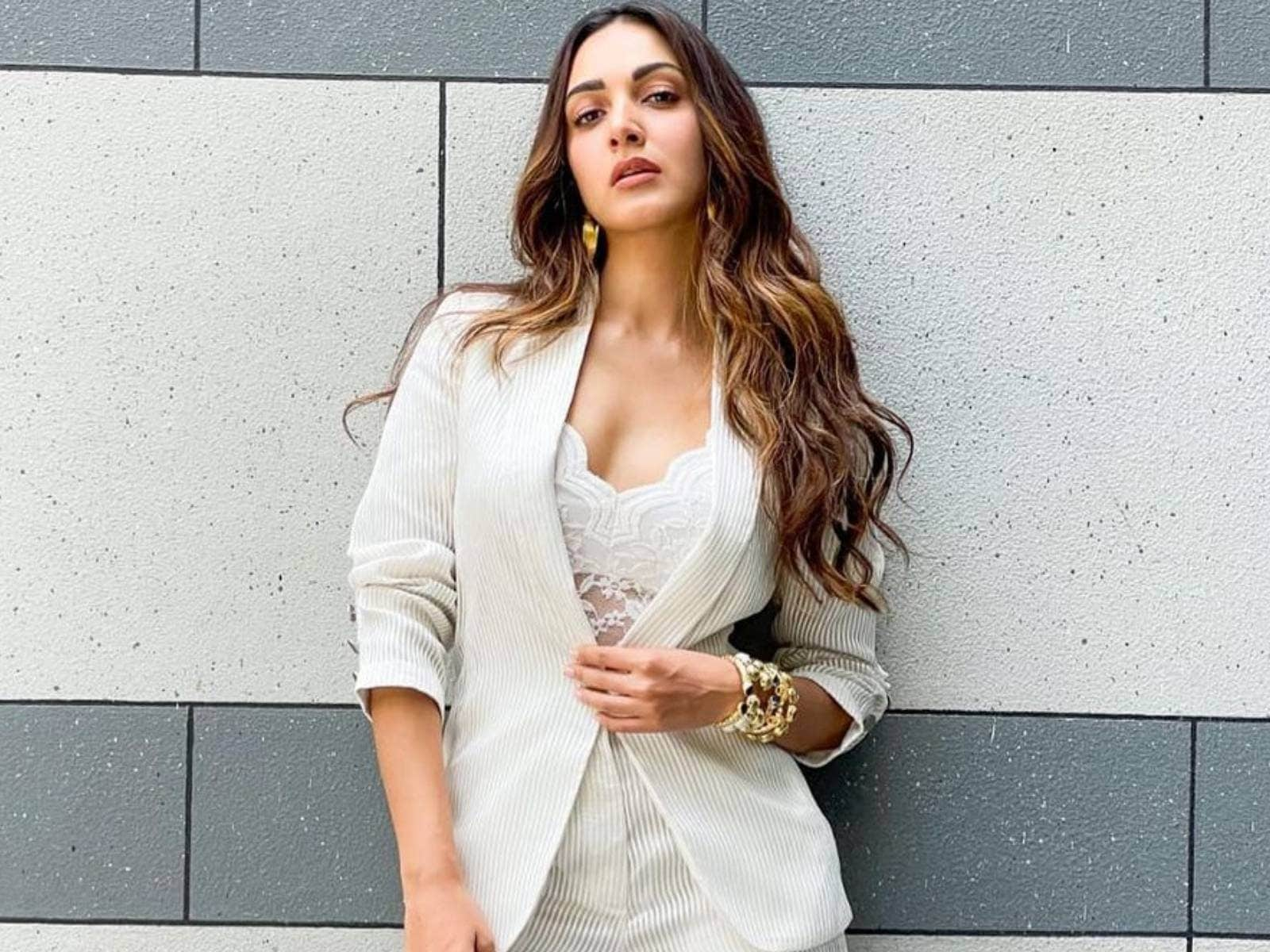 Kiara Advani has bought a new Audi A8L luxury sedan. Audi A8L price in India is Rs 1.57 Crores ex-showroom, With this buying, Kira Advani created a buzz in the Industry.
There are multiple Audi showrooms in India, depending on your location. To find out your near showroom go to Google and type Audi showroom nearby me. By this, you would be able to find any of the Audi showrooms which is available in India.
Also Read, Auto Expo Expected to Return in 2023 with Upcoming Launches
This self-Made Actress also owns other luxury sedans like BMW 530d and Mercedes-Benz E220d, with these she also has BMW X5 SUV. There is something noticeable in her car choices, that all her cars finished with white colours.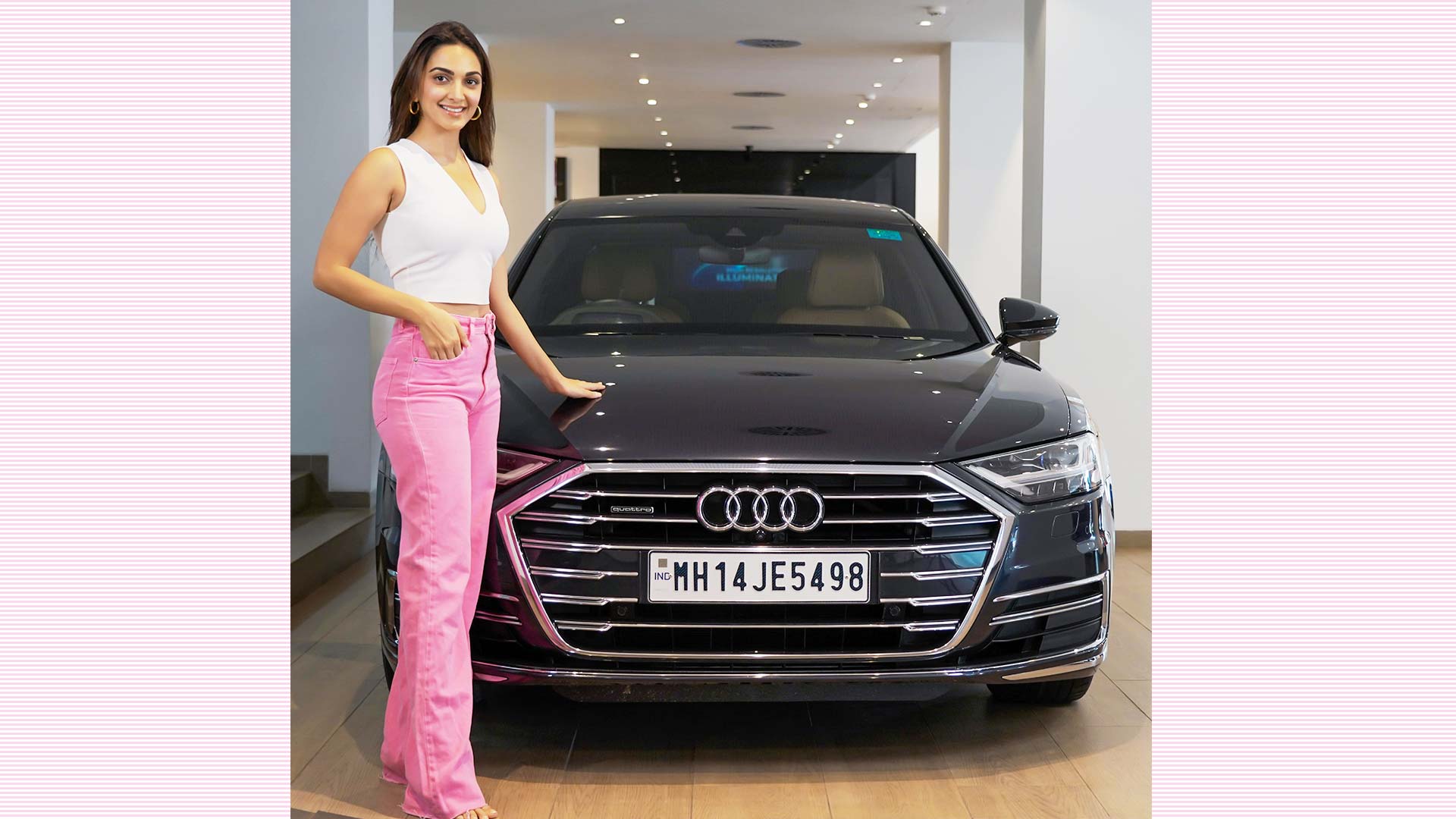 Mercedes-Benz was the car she used the most, however, that might change now with the Audi 8L.
Audi A8L Specifications
Audi A8L provides the top speed of 250 kmph and can hit a ton in just 5.7 seconds, which is quite interesting for this Audi 8L luxury sedan that has a gross weight of more than 2.7 tons.
To talk about the Engine, It generates 340 PS of max power and 500 Nm of peak torque. Audi A8L is mated to an 8-speed Tiptronic automatic gearbox, which has the capacity to drive all four wheels using Audi's Quattro permanent all-wheel-drive system
Audi A8L luxury Exterior
Audi A8L is one of the best luxury cars in India. This luxury sedan comes with all the bells and whistles, this car also has LED headlamps with matrix technology as standard, by using these LED headlamps it can control individual LEDs and can turn them off.

Audi A8L luxury Sedan also offers LED Daytime Running Lamps and sequential turn indicators, not only these you also get an option of LED Matrix headlamps with Laser lights. If you go for this package, you will also get OLED rear tail lamps headlamp washer system.
Also Read, MG Motor honoured Paralympics medalist Bhavina Patel with a personalized Hector SUV
Audi A8L luxury Interior
Audi A8L has comfortable seats, which offers to the buyers to use different finishes of leather, not only this, the seats also provide the ventilated function, heated function and message function in both front and rear, which take the hell out from the buyers, because that's a lot.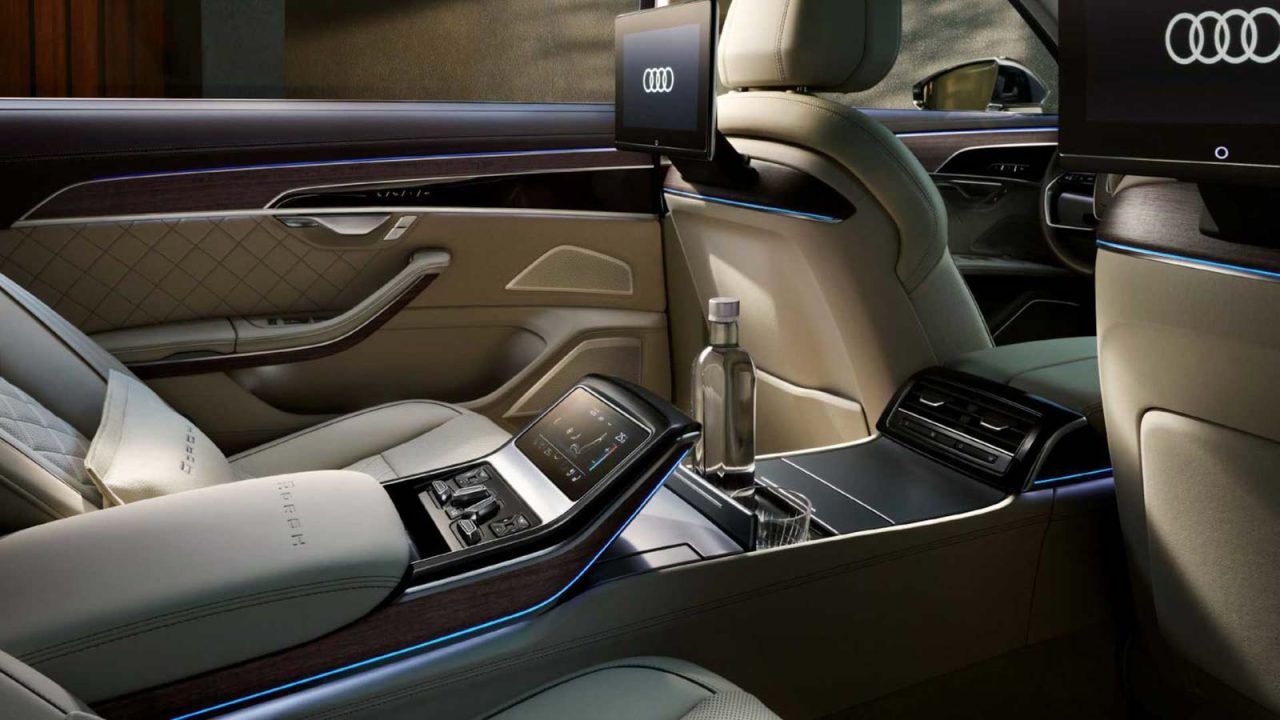 The driver would get a pillow for the headrests, to make the bellow part of your back, there is also has a support system, there is some adjustment for the front seats with the memory function.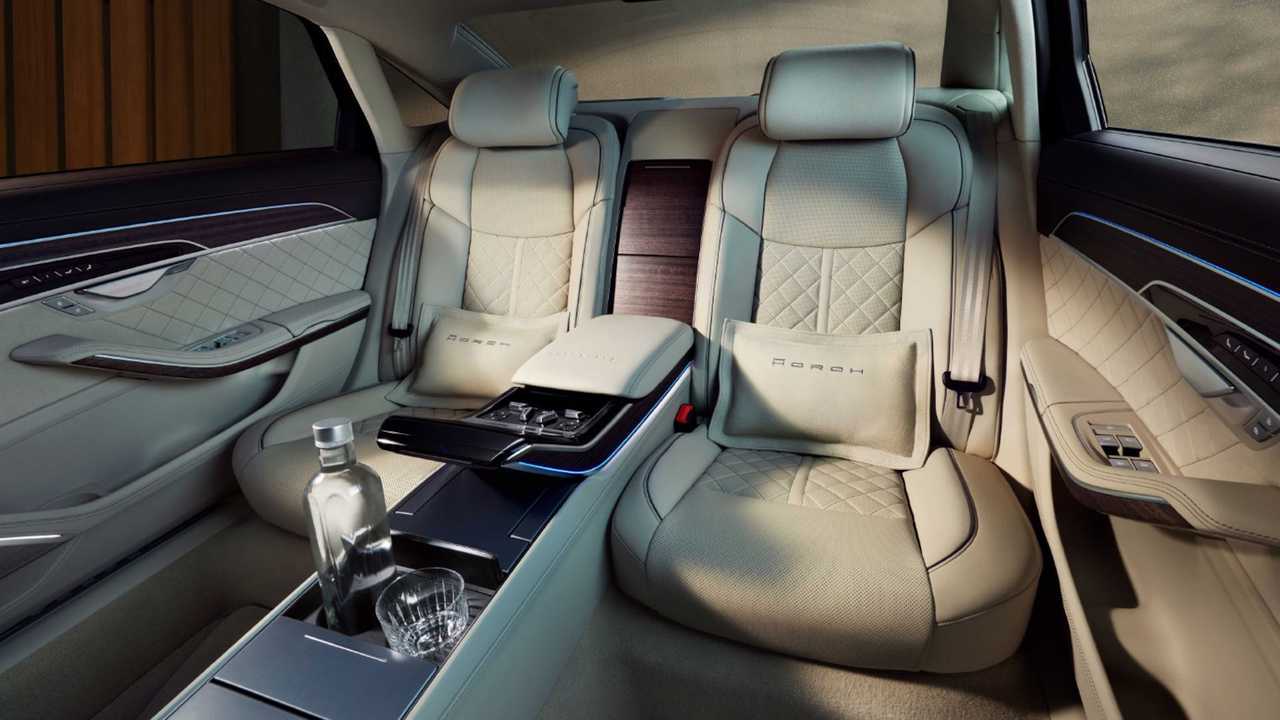 Audi has something premium, as the regular bench seat is replaced by the two individual seats for the rear occupants.
Audi A8L Design and Features
You get the steering wheel with the wrapping in leather, which comes with double spokes with paddle shifters mounted behind it.
If we take look at the other features, Audi gets the Cool Box which is a refrigerator and two tables for the rear occupants. Audi is also decorated with multi-colour ambient lighting and Matrix LED reading lights on offer.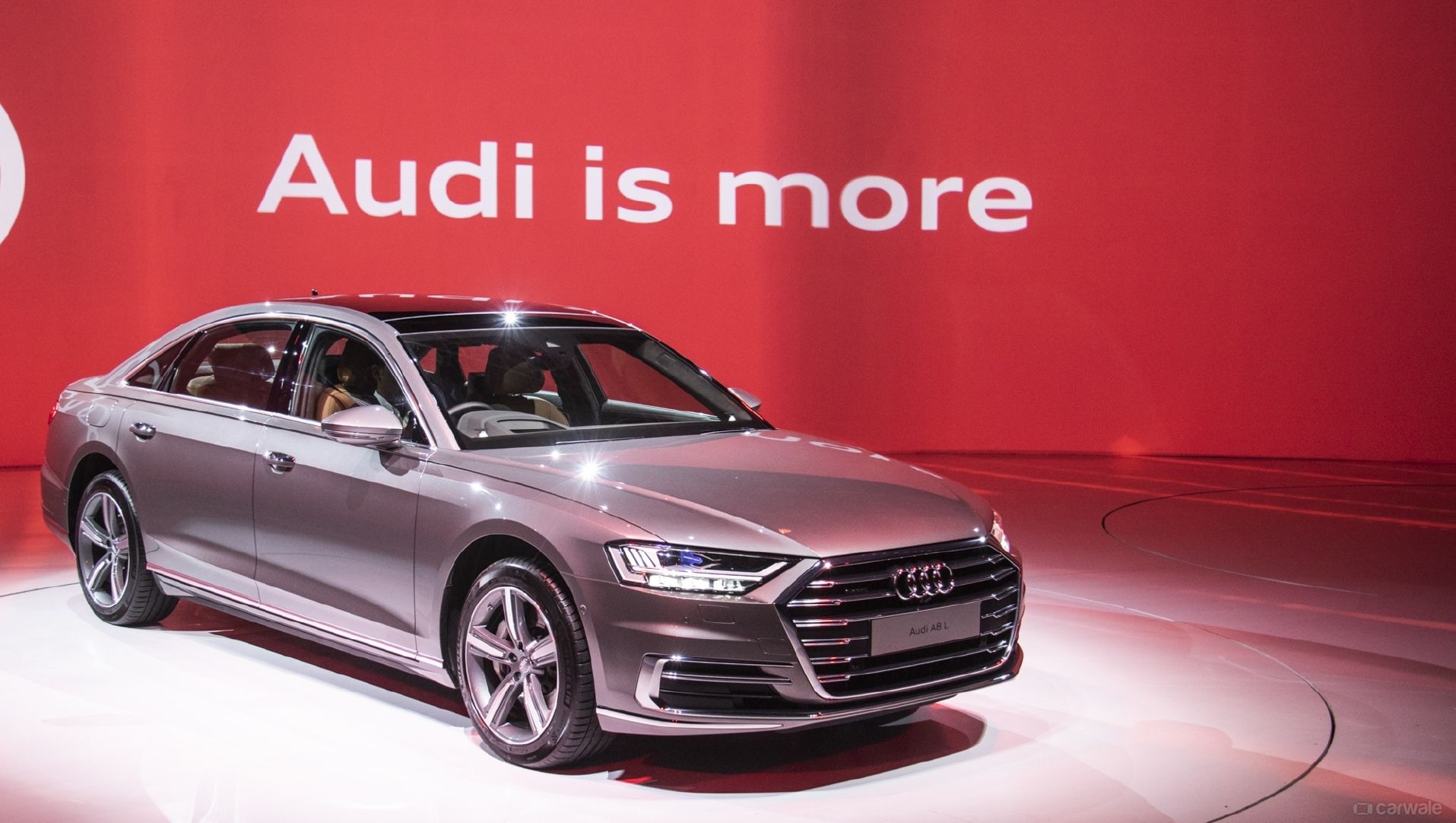 To make the interior feel more premium you can extend the leather package, full leather package and the regular leather package as standard. The headliner has been finished in fabric but if you want something classy you can get it in black fabric or Alcantara.
What else AUDI 8L Offers
soft-close doors, a powered tailgate, a digital instrument cluster called the virtual cockpit, a touchscreen infotainment system, Bang & Olufsen Premium Sound System, wireless charger, cruise control, heads-up display, 360-degree parking camera and much more.