Tesla CEO- Elon Musk's Car Collection: BMW, Ford, Jaguar and More
Posted by Jyoti On 13-May-2022 09:50 AM

3214 Views
Tesla CEO, Elon Musk is the world's richest man and without a doubt, he might be living in luxury right? And with luxury, comes the possibility of hosting huge car collections. From vintage to modern-day supercars, let's have a look at what Elon Musk has in his garage.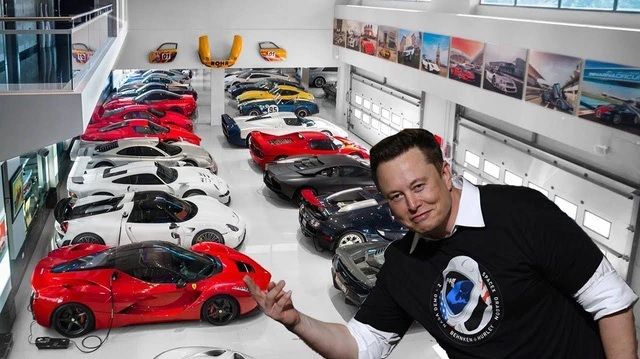 In today's time who does not know Elon Musk, the richest person in the world and a person who is more often in discussion due to his bold statements, which are very popular among young people? Elon Musk is a very well- known American businessman. He owns a number of companies, from Tesla, an electric car maker to SpaceX, a space rocket maker. Currently with the highest net worth in the world, Elon Musk is an innovator, engineer and trailblazer who is bringing new tech to the masses. Working to privatize space travel and aiming to colonize mars, this man has a passion for producing electric cars. We have seen the changes in the international market because of his one word or one tweet.
Elon Musk was born on June 28, 1971 in Pretoria, South Africa. He is continuously thinking about the future and striving for it as if it were his goal to establish a colony on Mars. As the result of his beliefs, he is now considered as world's richest person. With a lot of hard effort and confidence, he was able to attain his goal. That is why he is now regarded as a role model by so many people around the world. Since his childhood, Elon Musk has enjoyed reading. He mastered computer programming at the age of ten and built a video game at the age of twelve, which he sold for $500. Elon finished his early education while living with his father in Africa. He earned a BA in Physics from the University of Pennsylvania and a BE in Economics (BE) from the Wharton School of Business after relocating to Canada. His automotive collection easily describes his passion for automobiles. Elon Musk had a large collection of automobiles from various manufacturers. He no longer has some of these vehicles. So today, let's have a look at Elon Musk and learn about his automotive collection.
1) 1978 BMW 320i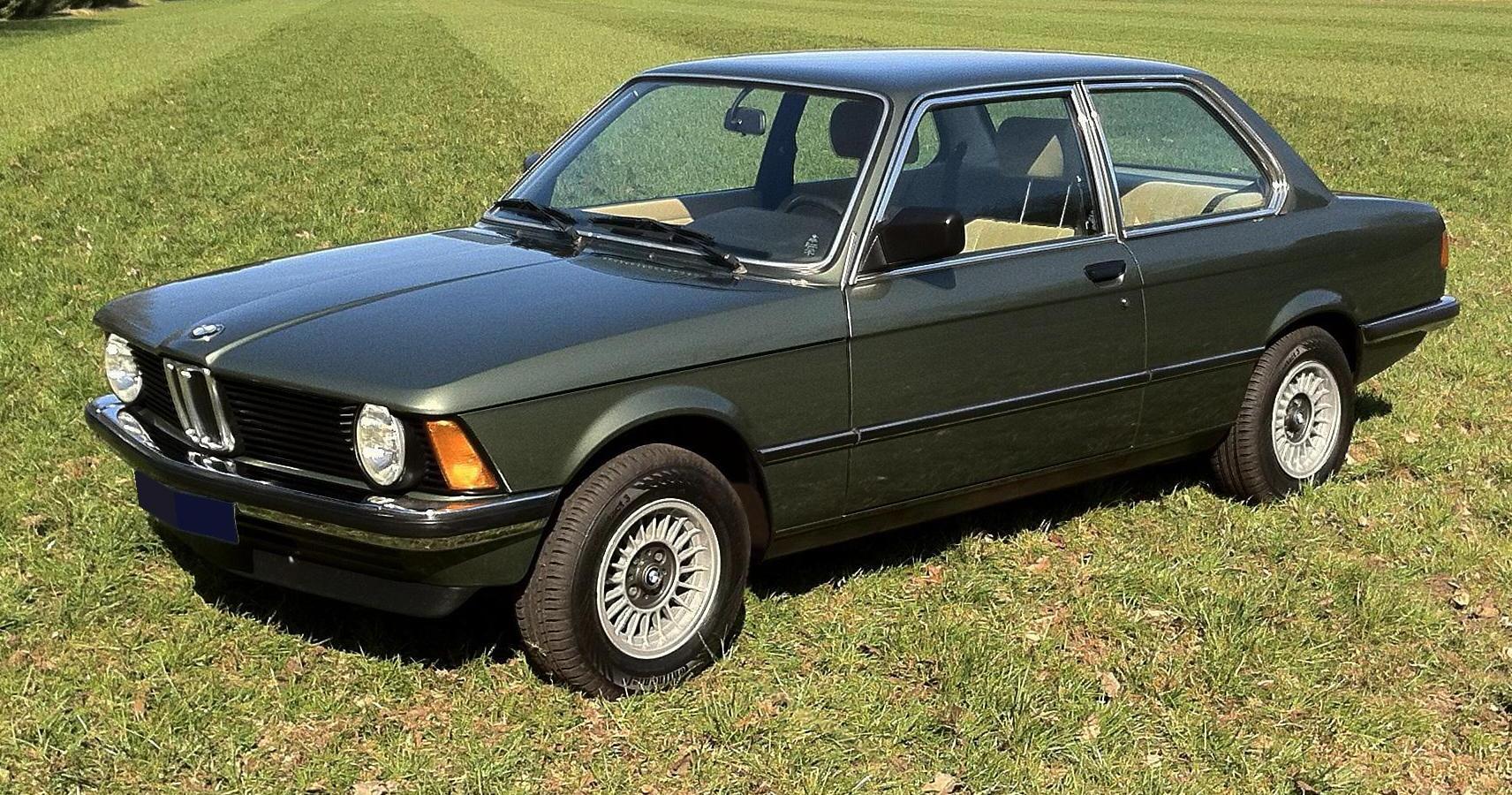 This BMW car was his first car, which he bought in 1994 for $1,400 and fixed it by himself. This car clearly shows off the humble beginnings of his. Back at that time, a BMW was not the status symbol as it is today. This car had a top speed of 0 to 60 miles per hour and its top speed was 180kmph. This car was in his collection for two years when one of the wheels fell off; an unfortunate accident happened with one of his interns from his company, Zip2 was driving it, after which Elon decided to do away with it.
2) 1997 McLarenF1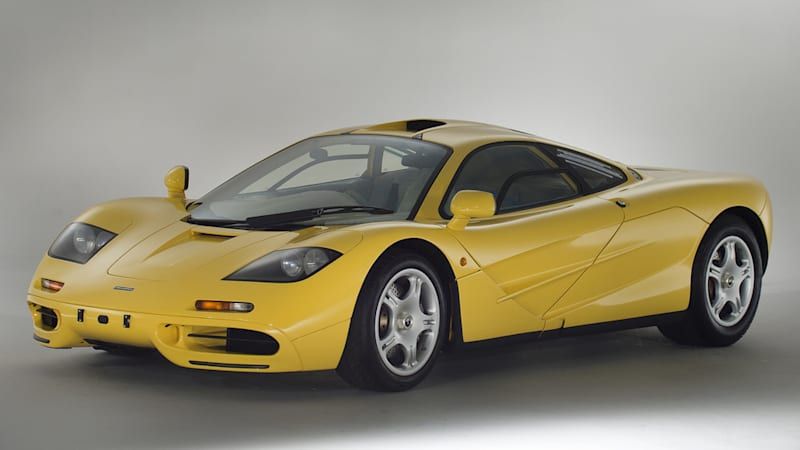 Elon Musk gifted this iconic supercar, the McLaren F1 to himself. As per his words, when his software company Zip2 was sold out, he decided to buy an F1, which is the "best car ever" in his opinion. At that time only 106 McLaren F1 cars were built worldwide, 67th car was brought by Elon Musk, and it was the first McLaren car that was imported into the United States out of seven. As he used it quite frequently to travel from LA to San Francisco, he ended up crashing the F1 after riding it over 11K miles. Despite being his preferred vehicle, Musk was unable to obtain insurance for it, and the F1 was wrecked three years later. In 2007, he eventually sold the supercar, and for a profit! Musk explained that he decided to sell the iconic car because he didn't want people to write about how he has a gas-guzzling, high-performance sports car all the time.
The McLaren F1 is widely regarded as one of the best cars ever produced, with some even hailing it as the greatest supercar in history. With a peak speed of roughly 386 km/h and acceleration from 0-97 km/h in less than 3.2 seconds, it is the fastest naturally aspirated road automobile ever built. The car is powered by a 6.1-liter V12 BMW engine that produces over 620 horsepower. Its engine is gold-plated, and the throttle pedal is platinum-plated.
The three-seater has a central driving position, and each compartment was tailored according to the requirements of every owner.
3) 1967 JAGUAR E –TYPE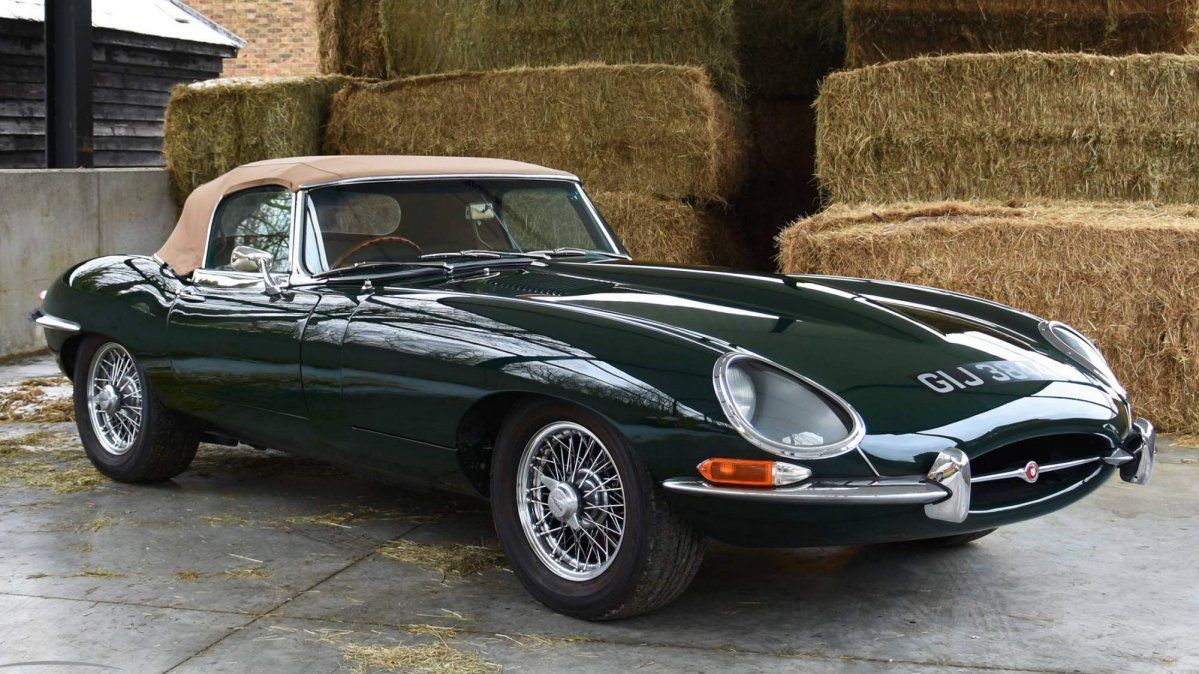 According to Musk, the Jaguar E-Type was one of the first automobiles he fell in love with when he was younger. "The E-Type was my favorite, and I told myself, 'Well, if I can ever afford it that is the car I am going to acquire.' That's why I bought it, " he explained during a Tesla Roadster trip.
Musk spent US$35,000 (RM146,597) on an ancient Jaguar Series 1 1967 E-type Roadster after receiving US$40,000 for his startup Zip2. It is said to have broken down on the way home from the dealership and hasn't been very reliable since. Despite its flaws, Musk decided to keep the machine.
The Jaguar E-type was dubbed as "the most beautiful car ever produced" by the famous Enzo Ferrari. It was one of the most popular four-wheelers of the 1960s, and its design was hailed as ageless.
The 3.8-litre six-cylinder XK engine in the 1960s produced 265bhp and had a top speed of almost 240 km/h. Jaguar revived the automobile in limited-edition coupe and roadster model with historic characteristics blended with modern technologies as part of its Reborn programme.
4) 2006 HAMANN BMW M5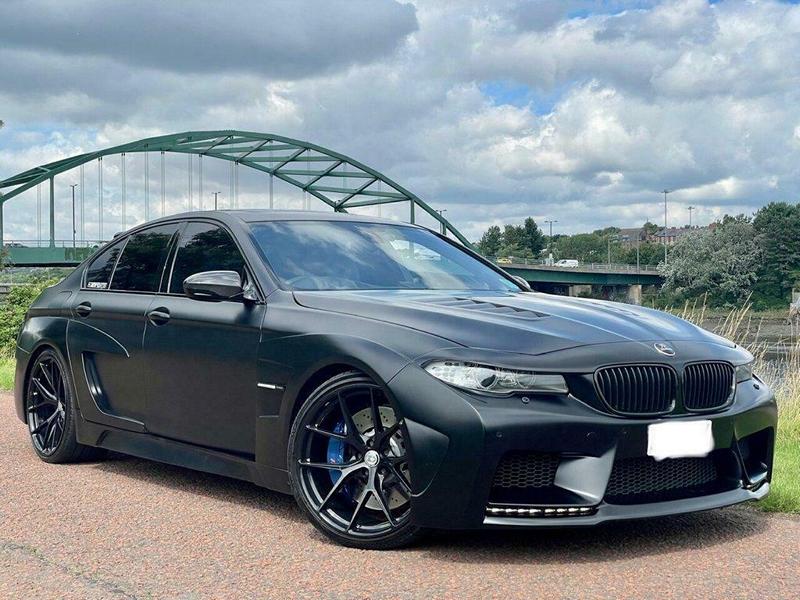 Musk, as previously said, has a car collection that automotive fanatics and lovers lust about. One that deserves special note is the Hamann BMW M5.
The BMW M5 is a modified and interpreted version of the 5-series auto.
Its engine is a twin-turbo V8 tuned by German automotive, Hamann Motorsport. Hamann transformed the ordinary family car into a strong four-wheeled monster, increasing the horsepower to 650 from the standard 560. This allowed the automobile to reach speeds of up to 300 km/h on the odometer and a 0-97 km/h time of roughly 4.2 seconds.
Musk purchased the car in 2007, but it's unknown whether he still owns it. It's widely assumed that the M5 influenced the Tesla S's Ludicrous mode, which boosts acceleration and speed. The BMW brand appears to hold a special place in Musk's collection of cars, both past and present.
5) LOTUS ESPIRT SUBMARINE CAR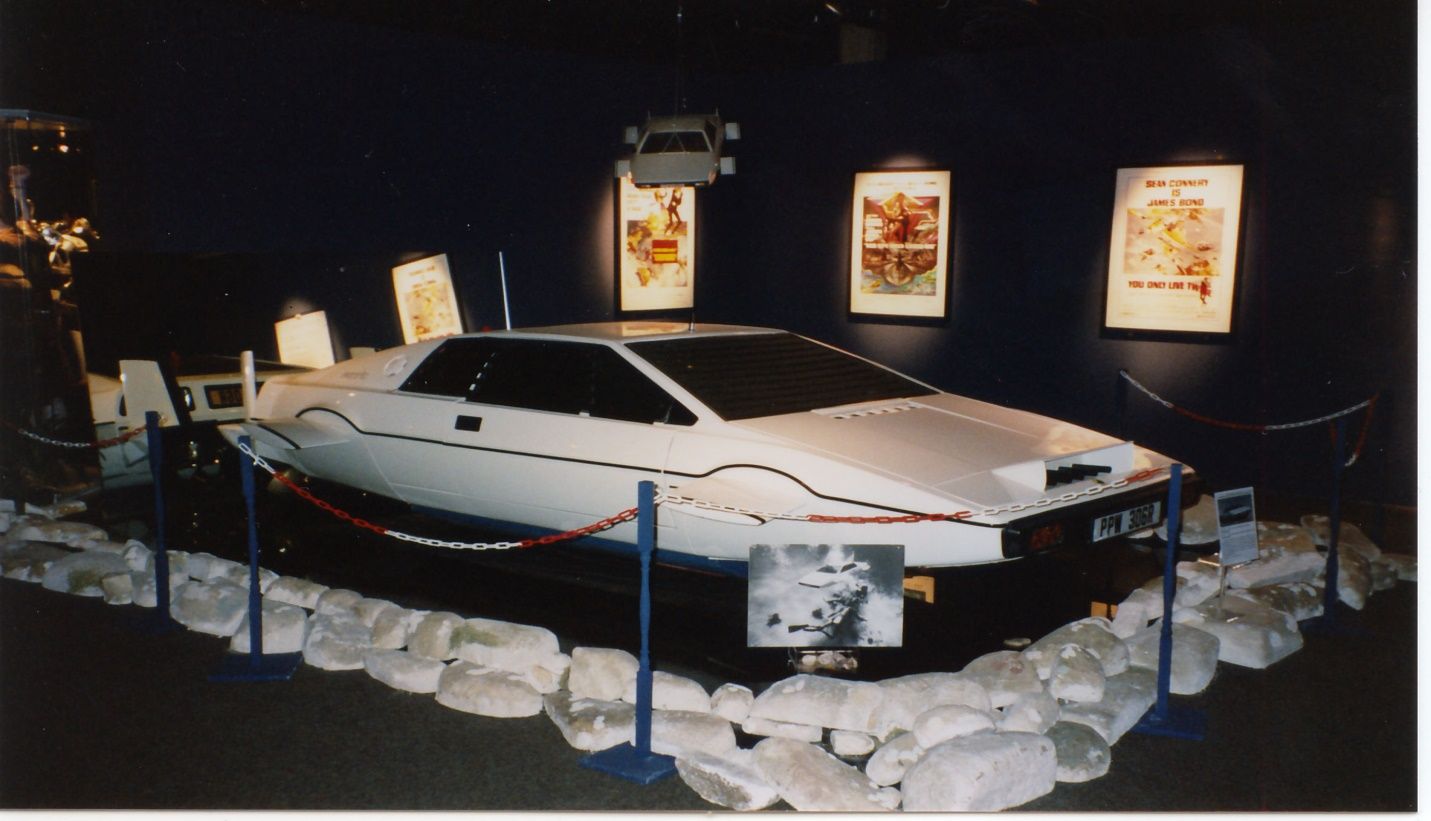 The Lotus Esprit submersible car, often known as "Wet Nellie," was featured in the James Bond film The Spy Who Loved Me and is one of the most memorable movie automobiles of all time (1977). However, it was neglected and stored in a storage locker in Long Island, New York, for years, like many other movie props. The automobile was acquired by a New York couple in 1989, who paid US $100 for the entire unit at a blind auction. The car is estimated to have cost over US$100,000 (RM418,000) to manufacture, according to the auction house.
The Lotus Esprit, which was transformed into the Bond car, was first created in 1976 by Lotus. It was based on a concept presented at the Turin Motor Show in 1972 by Italian automotive design genius Giorgetto Giugiaro.
Musk said that it was essential in the design of one of Tesla's most recent products, the Cybertruck, despite not being able to test its speed on the road or check it out underwater.
6) 1920 FORD MODEL T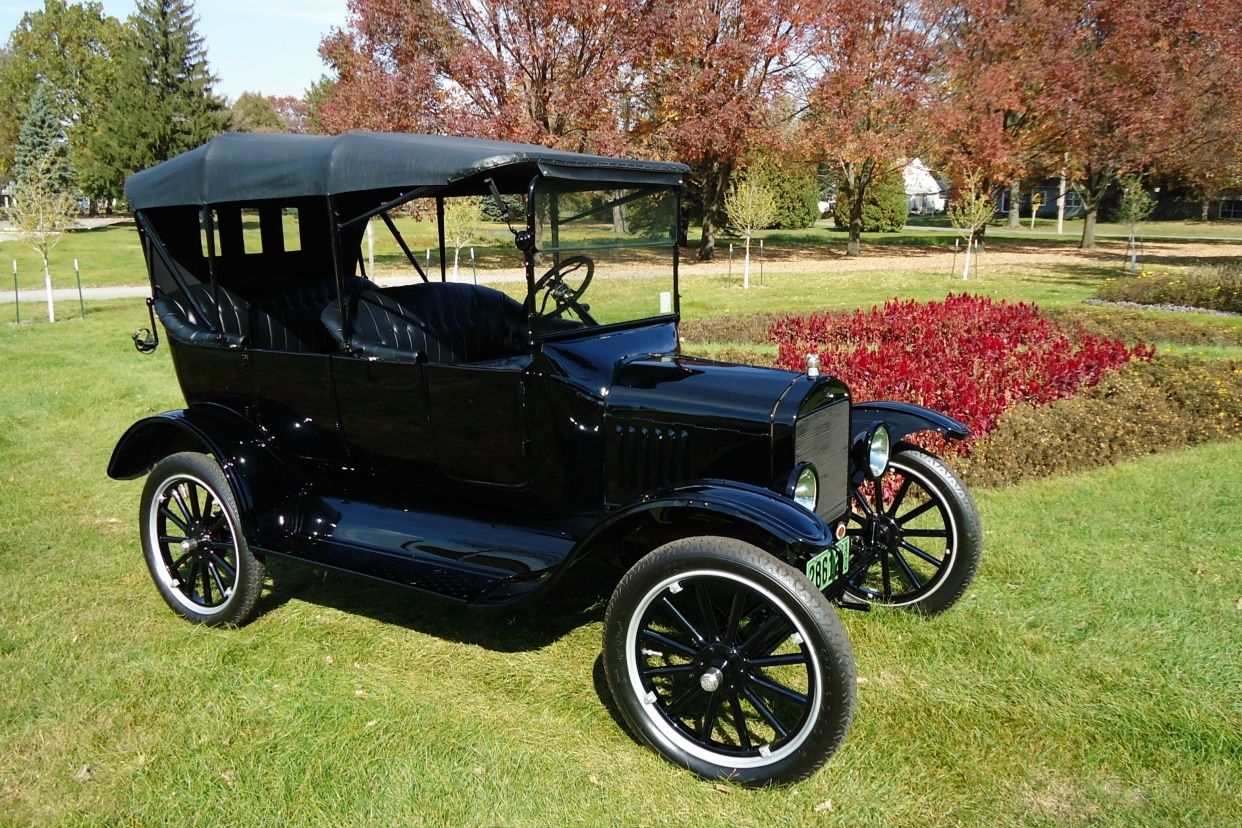 A vintage 1920 Ford Model T is the another gasoline car Musk highlighted in his 2017 tweet. A friend gave him the legendary automobile. Unlike the Roadster he owns, he is rarely seen driving it in public. The Ford Model T is one of the most recognizable automobile in history. It was one of the earliest mass-produced automobiles for the general population. The automobile was designed by Henry Ford and released in 1908. It was priced between US $260 (RM1,089) and US $850 (RM3,560). Its enormous popularity resulted in a rise in Ford automobiles on the market, with the company capturing over half of the registered car market by the early 1920s. Model T manufacture, however, ended in 1927, after more than 15 million cars had been built and sold. It was given various nicknames over the years, the most famous of which was "Tin Lizzie."
7) 2012 P0RSCHE 911 TURBO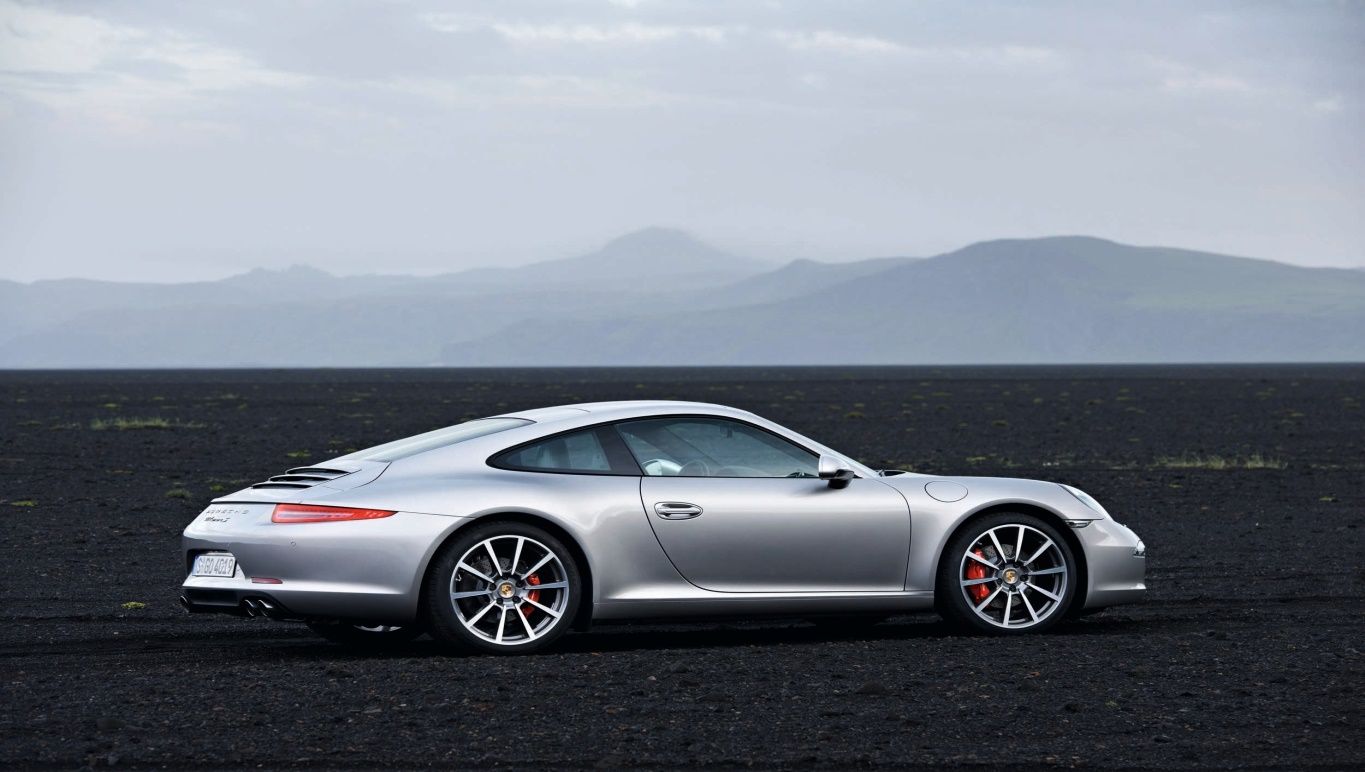 Musk has stated that he adores the Porsche 911 and considers it to be one of his all-time favourite automobiles. We're not sure if everyone at Porsche feels the same way about Tesla, given that the Taycan electric car was designed to take aim at him. Regardless, the man admires the Turbo, which is one of the most powerful 911 variants available at any given time.
8) 2010 AUDI Q7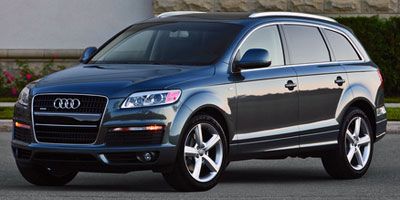 When Musk required a huge car for his large family in 2010, the Audi Q7 was one of the world's most opulent SUVs. Musk, on the other hand, was outspoken about his dislike for the Q7, describing it as "especially horrifying". Musk kept his difficulties with the Q7 in mind while designing his own electric SUV, the Model X. The falcon doors on the Model X were born as a result, allowing easy access to the back row of the car without breaking a sweat.
9) TESLA MODEL 3 PERFORMANCE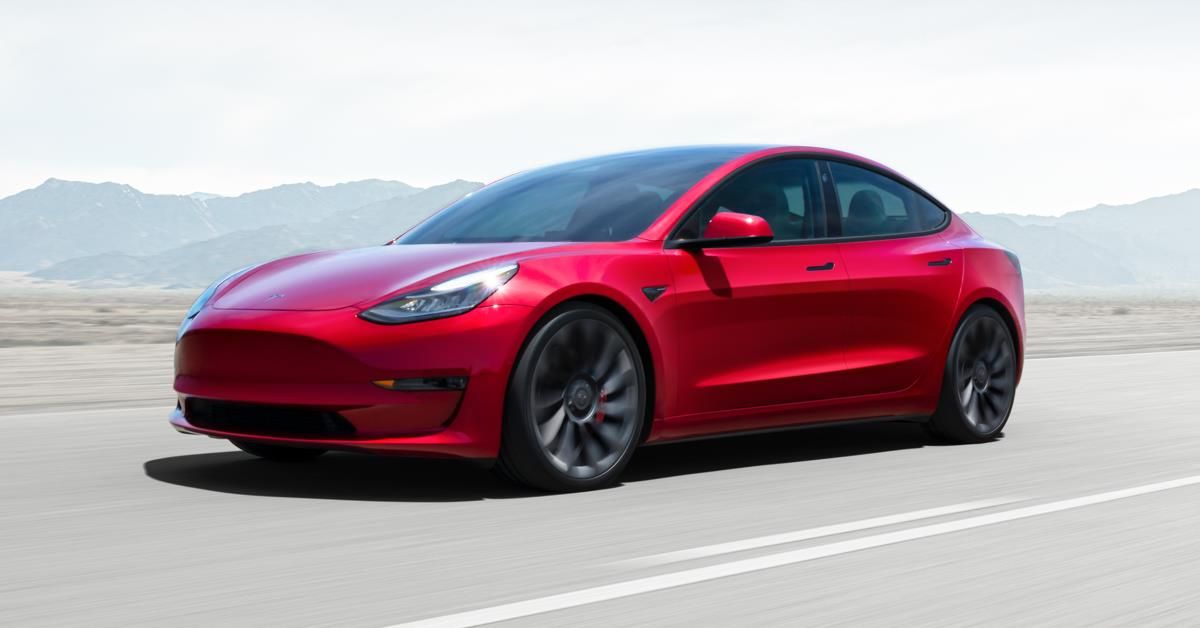 The majority of Tesla's cars are in Elon Musk's collection. The Tesla Model 3 has a top speed of 261 kilometers per hour. Tesla's model 3 accelerates from zero to 100 kilometers per hour in 3.6 seconds. After charging, this car has a range of 350 kilometers. The launch price of this car is US $58,990.
10) TESLA MODEL S PERFORMANCE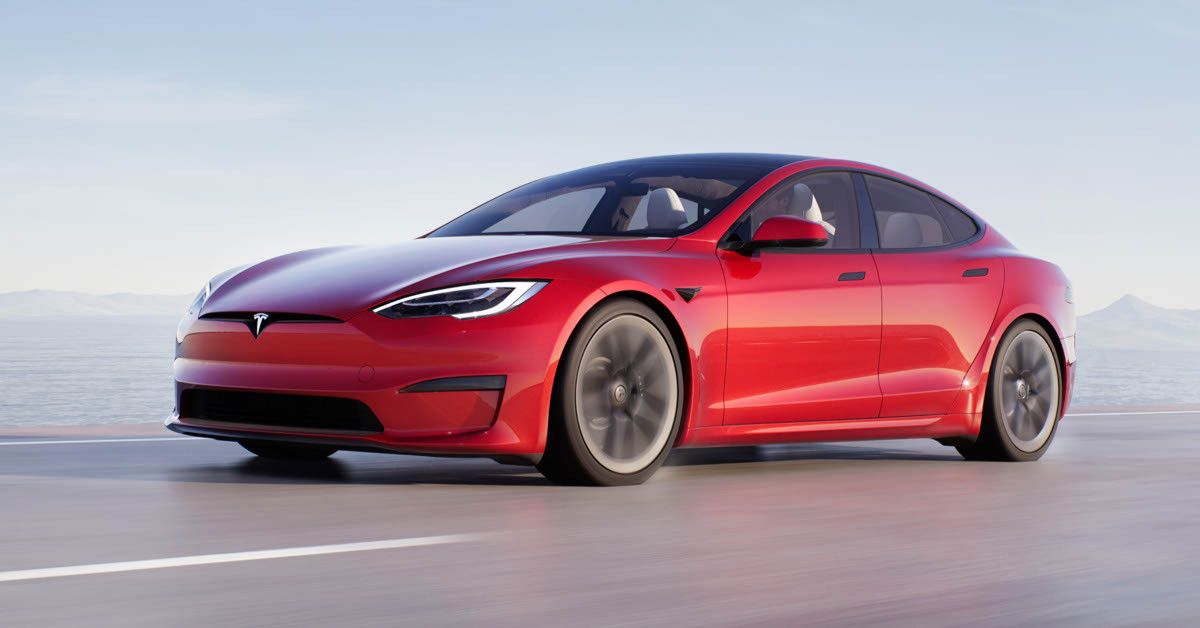 Elon Musk's preferred mode of commutation is the Tesla Model S for the transportation. After all, the Model S is often regarded as the most comfortable vehicle in the Tesla fleet. Musk also announced the 'Ludicrous' mode, which was inspired by his Hamann-tuned BMW M5. However, the billionaire needed even more speed, so he invented a 'Plaid' variation for the Model S, capable of travelling even faster than the fast normal speed of Model S.
11) TESLA ROADSTER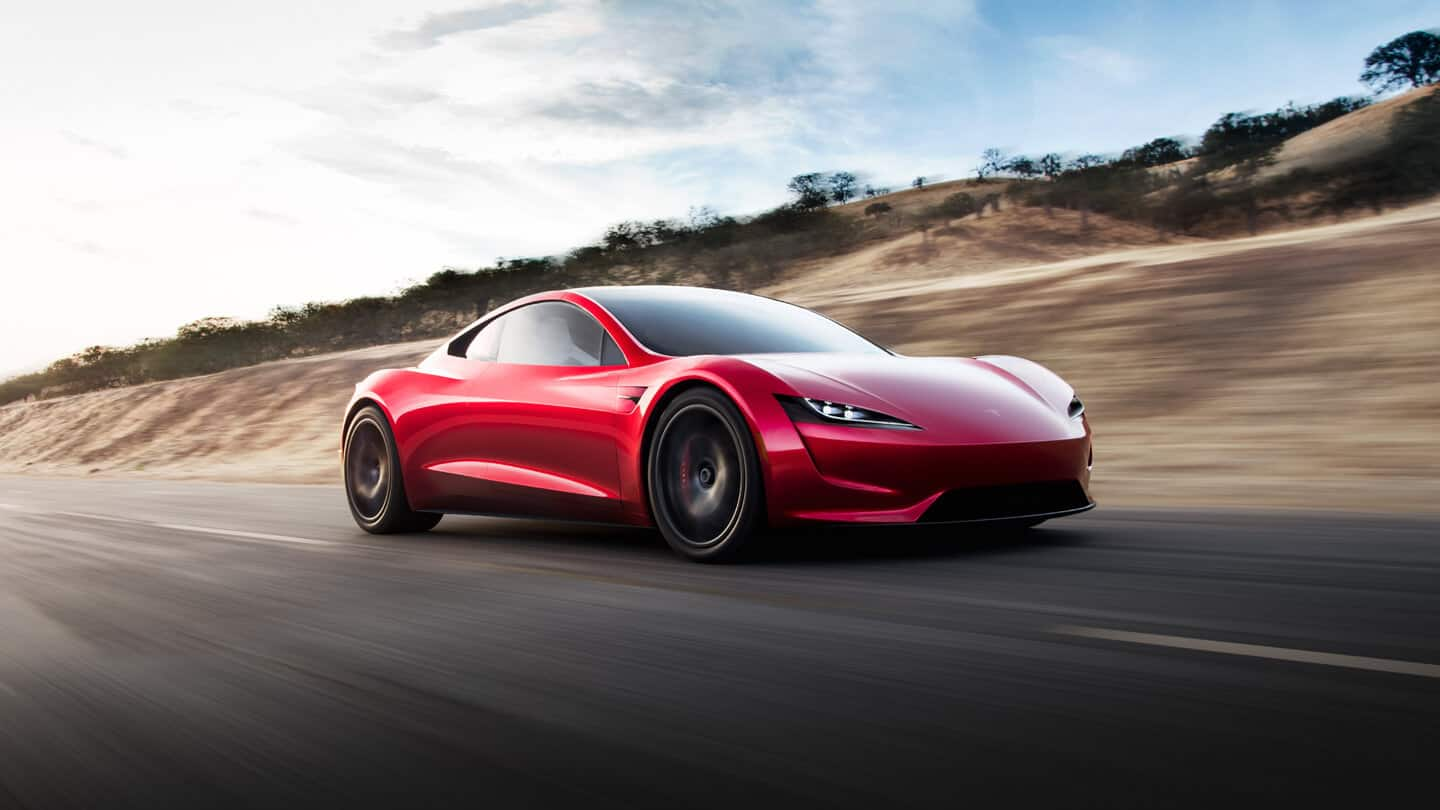 It was most likely the first electric vehicle to be truly cool. While the Roadster bears little similarity to the Model 3s and Model Xs seen on more affluent UK streets, it is an important part of Tesla's history. The battery-electric sports car was inspired by the Lotus Elise, a popular British sports car among petrol heads. The Tesla Roadster is extremely uncommon, with only 2,500 units produced. Musk, of course, has a Tesla roadster. In reality, it isn't his only Tesla (obviously!). This one, however, is no longer in his garage, but rather amid the stars, high in space. Musk packed his Roadster to travel up in the dark skies with a dummy astronaut in 2018, when SpaceX launched the Falcon Heavy rocket. Furthermore, everyone can see where the Roadster is flying around in orbit even without adding the boasting rights of floating in space. It's historic, this was Tesla's first electric vehicle. The Roadster, which is equipped with lithium-ion batteries, could reach 60 mph in just 3.7 seconds.
12) TESLA CYBERTRUCK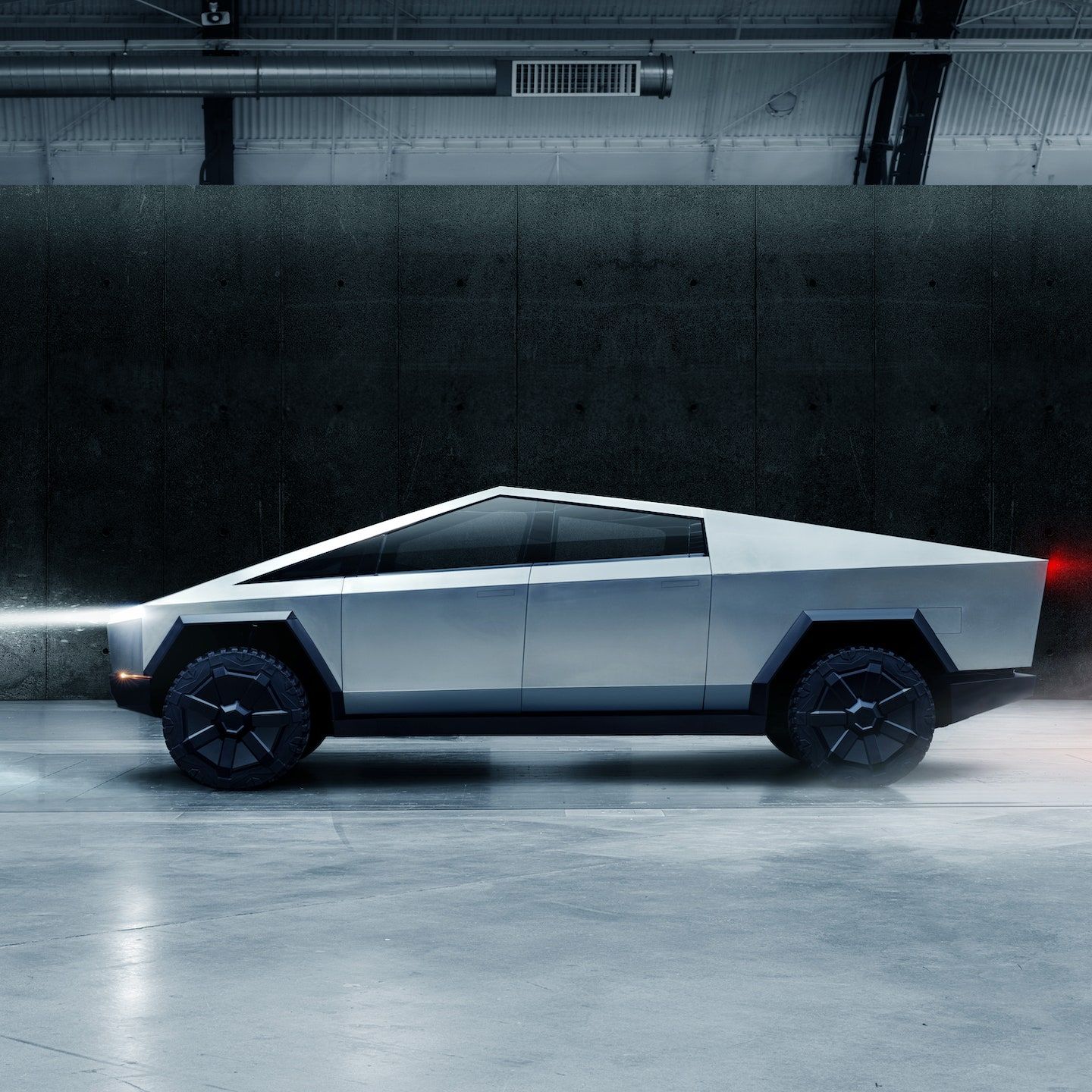 The Cybertruck isn't available to the public due pandemic shutdowns, despite of its controversial design and bulletproof windows. The Tesla Cybertruck has a really appealing look. Elon Musk's automobile collection includes a Tesla Cybertruck. The Cybertruck appears to be a mobile phone game, and not one of the better ones. However, it is listed in the names of a few intriguing vehicles in the significant, if not extremely profitable, electric goods vehicle market. By itself, the Cybertruck raised $20 million for Tesla, with an incredible $100 deposit. However, people who are expecting their Cybertrucks will need to wait until 2023 for production to commence and for the pick-up truck to achieve the overall public. The Cybertruck has a top speed of 193kmph and range of 800 km. It might include the range of US $40,000.
Elon Musk's car collection is unquestionably one of the most diversified and fascinating in the world. Furthermore, each of the vehicles on exhibit has its own tale to tell and has played a part in the history of the automobile in some way.